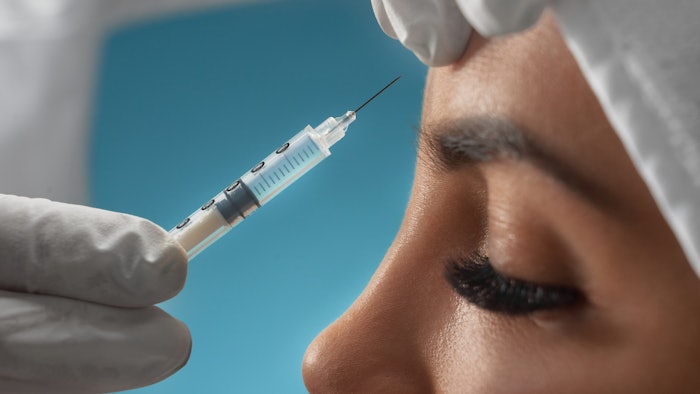 A study, published in Dermatologic Surgery (December 2020), showed that intradermal injections of botulinum toxins had the same activity and longevity of intramuscular injections, but the intradermal injections preserved the lifting of the brow. Yu Jin Kim, MD, et al, of the department of plastic and reconstructive surgery of the Gachon University Gil Medical Center in Korea, led the study that investigated differences in the effects of using the intradermal technique to inject botulinum toxin for upper facial rejuvenation.
The study included 15 women who received intradermal injections of botulinum toxin (total dose, 8U) into the forehead, and 14 women who received intramuscular injections. 
The maximal antiwrinkle effect was recorded at week two, and the duration of the effect was the same in both groups. In the intramuscular injection group, the brow was lowered at weeks two and four. In the the intradermal injection group, the brow was preserved throughout the follow-up period. Both groups experienced the same amount of maximal eyebrow movement decrease at weeks two and four and recovery at week 16. Researchers noted that the electromyographic amplitude of frontalis muscle was prolonged until week 16 in both groups, and the subjective satisfaction was similar in both groups as well. The intradermal injection group did express more feelings of pain than the intramuscular injection group. 
The researchers concluded that intradermal injection of botulinum toxin is a safe and effective method to improve forehead rhytides.