Francis X. Acunzo, founder and CEO of Acara Partners, a full-service consultancy and marketing agency dedicated to the aesthetic medical industry, is working to inform practice owners and physicians in the medical aesthetic industry about new regulations and limitations to the sale of over-the-counter (OTC) drugs containing hydroquinone.
As part of the passage of the CARES ACT on March 27, 2020, Congress made significant changes to how OTC products containing hydroquinone are regulated and dispensed. These changes became effective on Sept. 23, 2020, when all OTC products containing hydroquinone had to be removed from the market. Currently, products that contain hydroquinone must approved by the U.S. Food & Drug Administration through the new drug application process.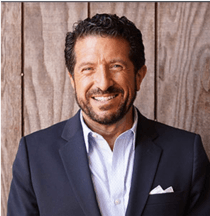 "Although these changes were buried in the CARES Act and have just recently been brought to our attention, they still have a large impact on our industry. Aesthetic medical practices and medspas should be aware of any and all regulatory changes proactively so as to avoid any potential punishment for simply not being aware," says Acunzo.
Because hydroquinone is a compound commonly found in aesthetic medical skincare products, Acunzo reached out to Allyson Avila, a partner at Gordon Rees Scully Mansukhani, LLP and one of the country's leading attorneys in the aesthetic medical industry, to better understand the impact these changes will have on aesthetic medical practices and medspas that use hydroquinone regularly in their practices.
Avila explained that although OTC hydroquinone products are no longer allowed to be sold or dispensed in the office, physicians can still prescribe compounded hydroquinone products through a 503A or 503B compounding facility. She warned that misbranding drugs, such as changing labels to brand it as their own product, can create potential civil and criminal liability and is against FDA regulations.
Related: New classifications for compounding pharmacies
As explained in a blog post by law firm King & Spalding, several topical ingredients, including hydroquinone, that are not generally considered safe and effective (GRASE) have been in limbo awaiting final monographs from the FDA for several years. During this period they remained on the market as the FDA gathered evidence and input. But section 3851 of the CARES Act created a new regulatory process that required these drugs be removed from the OTC market within 180 days (September 23, 2020) pending a final monograph from the FDA.
(Editors Note: This article was updated on January 12, 2020, to reflect physician ability to prescribe hydroquinone products through 503A and 503B compounding facilities.)