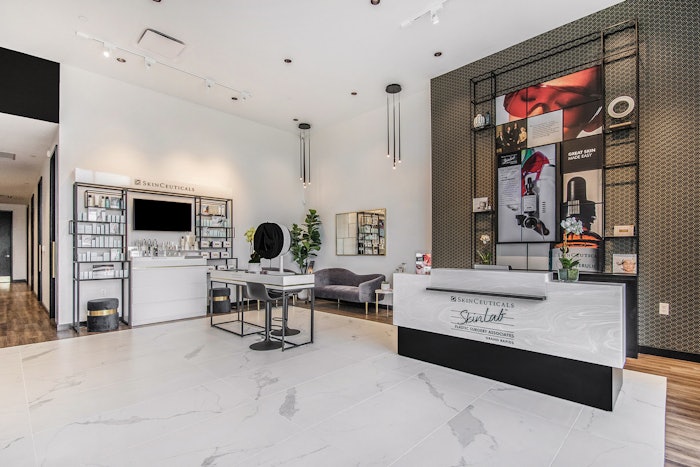 SkinCeuticals has announced the opening of the first Midwest SkinCeuticals SkinLab in partnership with Plastic Surgery Associates.
SkinCeuticals SkinLab by Plastic Surgery Associates is a holistic skincare destination that offers a simplified treatment menu of combination in-office and homcare services, including an expert skincare consultation.
In partnership with physicians, SkinCeuticals curated three signature professional-grade treatments that are offered through the SkinLab.
Treatments include:
SKINSMOOTH: LED Micropeel + Phyto treatment using red light therapy paired with a chemical peel to refresh skin, ideal for party prep or a rough skin day.
SKINBRIGHT: HydraFacial + Micropeel treatment helps restore what daily life can take from your skin. Indicated for routine maintenance or seasonal skin concerns.
SKINFIRM: Microneedling + HB5 treatment goes deeper to address more intensive concerns. Skin will appear firmer and more youthful-looking in a few days.