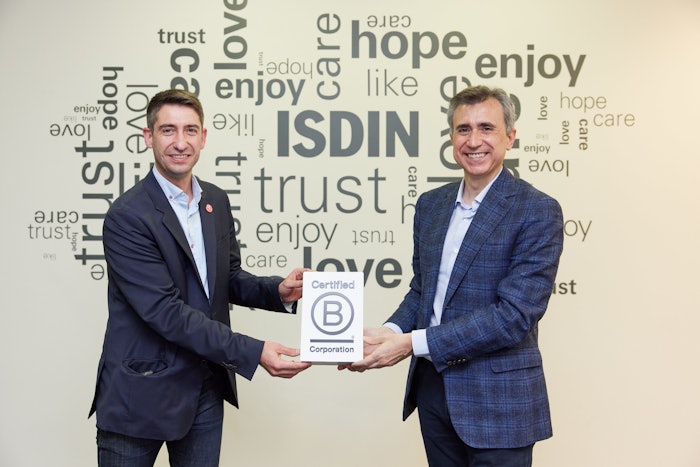 ISDIN, developer of anitaging and photoprotection skincare products, has become B Corp certified, it is the first Spanish dermocosmetic company to do so.
B Corp certification is a global initiative driven by the nonprofit B Lab, which evaluates products or services as well as the overall positive impact of the company that stands behind them.
It is granted to companies that achieve a minimum verified score on the B Impact Assessment—a rigorous assessment of a company's impact on its workers, customers, community and environment— and make their B Impact Report transparent on bcorporation.net.
Certified B Corporations also amend their legal governing documents to require their Board of Directors to balance profit and purpose.
Only 4% of the total candidates who apply achieve B Corp status. 
According to B Lab Spain's executive director, Pablo Sánchez, ISDIN has been "an example of commitment and dedication in its certification process, achieving it in less than a year, exceeding the expectations for a company like this one."