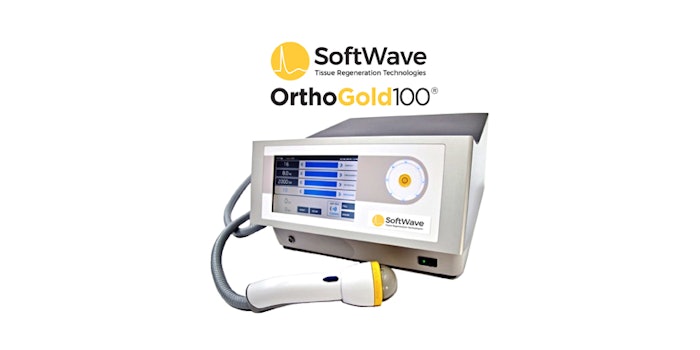 SoftWave Tissue Regeneration Technologies (Softwave TRT) has received FDA clearance for its shock wave device: the OrthGold 100.
The OrthGold 100 was cleared for the indications to temporarily increase local blood circulation, relieve minor aches and pains and activate connective tissue. 
According to the CDC, 20.4% of the U.S. adult population has chronic pain, defined as experiencing pain most days or every day for at least the past six months. 
The OrthoGold 100 can provide relief from tendonitis, bursitis, arthritis and other common conditions.
SoftWave TRT currently has FDA clearance for the treatment of superficial, partial-thickness, second-degree burns in adults and the treatment of diabetic foot ulcers (DFUs).