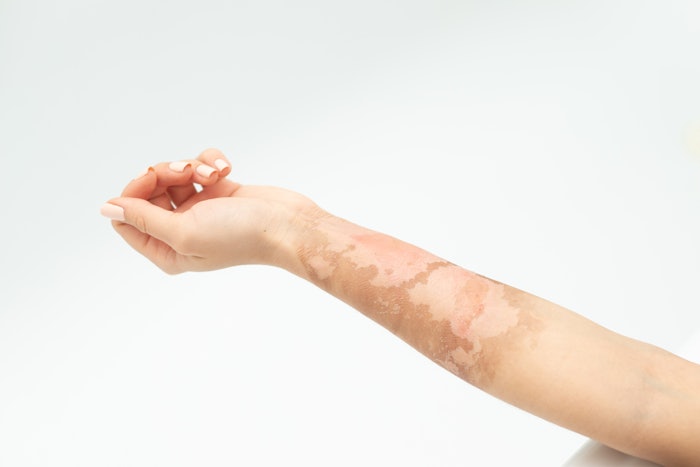 The U.S. Food and Drug Administration (FDA) has approved StrataGraft for the treatment of adult patients with thermal burns.
"Serious burns can be an incredibly difficult injury to treat and can adversely affect more than just the skin. The goal of burn management is to help the patient return to the highest level of functionality and independence possible, while improving the overall quality of life," said Peter Marks, MD, PhD, director of FDA's Center for Biologics Evaluation and Research. "This approval provides health care professionals a novel way to treat burn wounds."
For many deep burns, treatment frequently involves the removal of the damaged, burned skin and replacement with a skin graft. 
StrataGraft, for topical application, is produced from two kinds of human skin cells (keratinocytes and dermal fibroblasts) grown together to make a bi-layered construct.
Once placed on the burn, StrataGraft will help the patient's skin cells grow to replace the skin cells lost as a result of the burn. Treatment with StrataGraft can help avoid or decrease the amount of healthy skin that is needed for grafting.
The effectiveness and safety of StrataGraft is based on two randomized clinical studies of 101 adult patients with deep partial thickness thermal burns. In both studies, two deep partial-thickness burn wounds of comparable area and depth on each patient were identified and randomized to receive either a single topical application of StrataGraft or autograft.