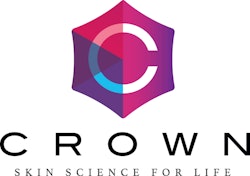 Jeffrey Rapaport, MD, medical director and founder of Cosmetic Skin & Surgery Center, is working with Crown Aesthetics, makers of the ProGen PRP Advantage Kit and SkinPen Precision microneedling device, and its medical affairs team to help support customer-practices with medical education, clinical support and KOL development.
Related: Subdermal Depo PRP
The company announced that this partnership will support the development of a suite of medical education events focusing on the significant benefits offered by both ProGen PRP Advantage and SkinPen Precision.
Dr. Rapaport, who has been a practicing dermatologist since 1981 and is certified by the American Board of Dermatology, has extensive experience in the use of PRP for hair restoration.
"I offer my patients only the highest quality, safest and best treatment options," said Dr. Rapaport. "Crown's products, including ProGen PRP and SkinPen, are no exception. Their quality and attention to safety far surpass other devices on the market and ProGen's effectiveness at delivering platelets is second to none."
"Dr. Rapaport is a leader in the field of aesthetic dermatology and PRP, and we are honored to partner with him to support our partners globally," said Joe Proctor, president of Crown Aesthetics.