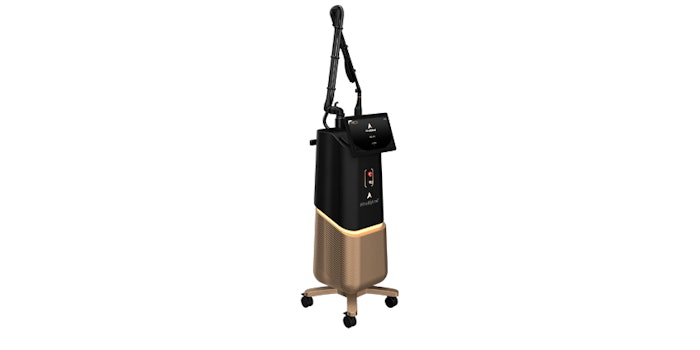 Courtesy of Alma Labs
The U.S. Food and Drug Administration has issued a 510(k) clearance for the Alma Laser's Alma Hybrid, a laser platform that includes an ablative 10,600 nm (CO2) laser and nonablative 1570 nm laser for skin resurfacing.  
Alma Hybrid provides physicians a new treatment option that further closes the gap between results and downtime by combining an ablative CO2 injury alongside a nonablative 1570 nm injury. This method of delivery known as HyGrid, introduces a new injury pattern unseen with any other device on the market.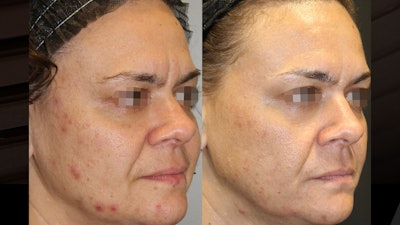 "The combination of an ablative CO2 laser and a nonablative 1570 nm laser in one platform already makes Alma Hybrid unique. But the unmatched level of flexibility and customization makes this device the ultimate resurfacing tool," said Jeffrey Hsu, MD, a dermatologist at Oak Dermatology, in the greater Chicago area. "I can fly through a full-face skin resurfacing treatment in 15 minutes with HyPer delivery and the synergy of CO2 and 1570 nm gives me the best possible combination of effectiveness and safety."
Alma Hybrid features a high performance delivery known as HyPer. In HyPer delivery, the ablative CO2 injury is followed by a nonablative 1570 nm injury in random pattern.