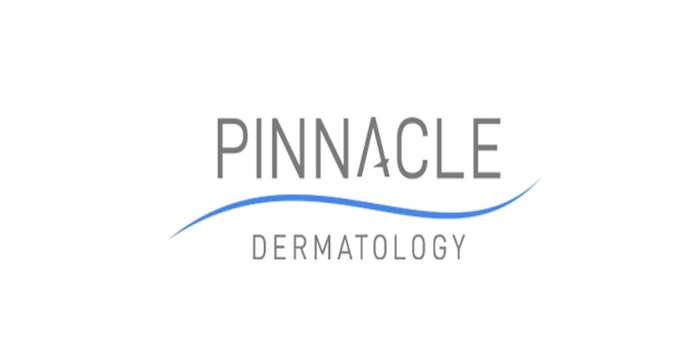 Courtesy of Pinnacle Dermatology
Pinnacle Dermatology has announced the acquisition of Chappell Rosso Dermatology and Laser & Aesthetic Center in Odessa, Texas.
This acquisition is Pinnacle Dermatology's first in the state of Texas.
"We are so grateful for the opportunity to bring Pinnacle's approach to population skin health management into the state of Texas through this solid partnership with Dr. Ritchie Rosso, Jr and team," said Chad A. Eckes, CEO, Pinnacle Dermatology. "Chappell Rosso Dermatology has always been dedicated to skin cancer prevention and detection and providing high quality dermatologic care to patients so the missions of our two organizations were in natural alignment."
This acquisition is a step in Pinnacle Dermatology's strategy to build an integrated dermatology platform with one brand operating across multiple geographic markets across the U.S.