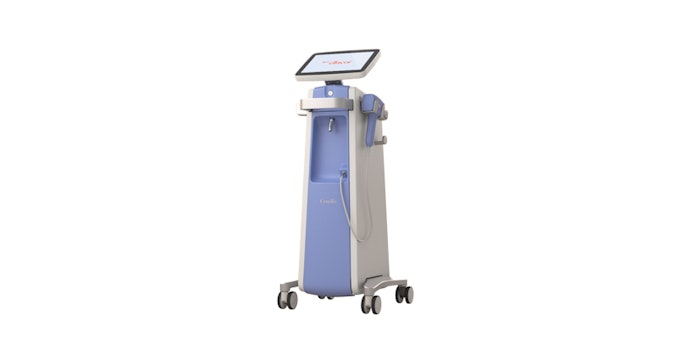 Courtesy of Cytrellis
Cytrellis has closed a $50 million Series C funding round for the launch of its ellacor device.
The ellacor System with Micro-Coring Technology is FDA approved for the treatment of moderate to severe wrinkles in the mid-to-lower face in adults aged 22 years or older with Fitzpatrick skin types I-IV. The company anticipates a full national rollout in 2022.
The financing was led by D1 Capital Partners and included participation from Sands Capital, ARCH Venture Partners and PFM Health Sciences. Proceeds will develop the company's commercial infrastructure, support additional clinical research, product development and manufacturing.
"We are thrilled to partner with D1 Capital Partners and Sands Capital," said Karen Cronholm, president and CEO of Cytrellis. "This investment further validates our achievements towards transforming the way in which physicians treat skin without the use of energy, scarring, or surgery. With a solid foundation of robust clinical data, we are looking forward to providing physicians and patients with better outcomes using our entirely new, innovative ellacor treatment."