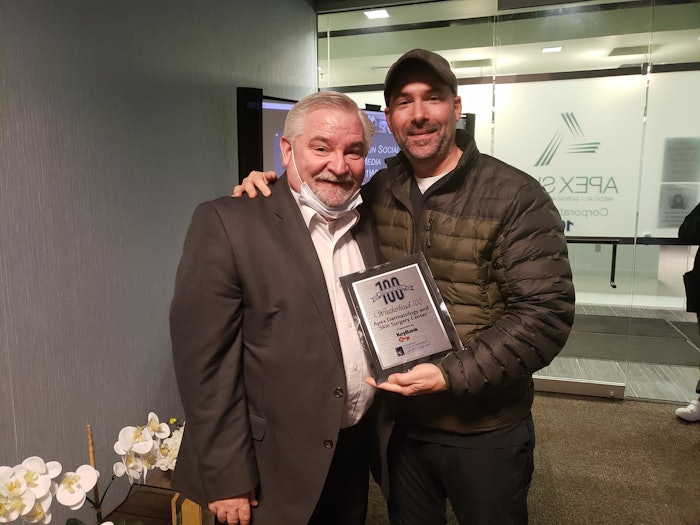 Courtesy of Apex
Apex Dermatology and Skin Surgery Center was named a 2021 Weatherhead 100 Winner by Case Western Reserve University School of Management.
The award recognizes Northeast Ohio companies with net sales from $100,000 to $1 million that demonstrate entrepreneurial skills, dedication to growth and serve as an inspiration to area business owners.
The 33rd annual Weatherhead 100 took place virtually December 9, 2021, and featured companies in an upcoming special edition of Crain's Cleveland Business Magazine.
Apex Dermatology received the award in 2019. The 2020 awards were put on hold due to Covid-19 restrictions.
"We are honored to be included in such an elite group of leaders," said Jorge Garcia-Zuazaga, MD, founder and CEO of Apex. "I am proud of the growth Apex Dermatology has achieved in just 10 years through our commitment to strong teamwork, a focused vision, and unending dedication to bettering dermatological care for patients."