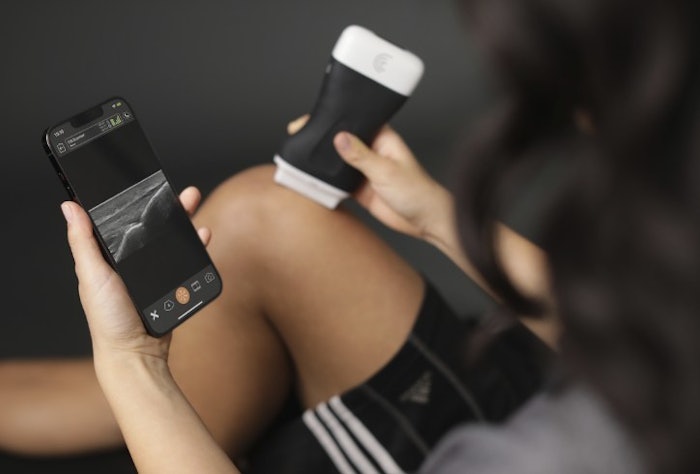 Courtesy of Clarius Mobile Health
Clarius Mobile Health has introduced a third-generation product line of handheld wireless ultrasound scanners for all medical specialists. The new line of pocket-sized scanners are 30% lighter and smaller than previous models. There are 10 scanners available in the line.
"The new Clarius HD3 is now so remarkably small that it's no bigger than my iPhone," said Clarius CEO Laurent Pelissier. "Our world-class R&D team has miniaturized the high-performance of traditional, cart-based ultrasound systems into a new form factor that truly feels like a traditional ultrasound probe. By replacing complex knobs and buttons with artificial intelligence (AI), it automatically optimizes imaging for ease of use."
The Clarius HD3 line of scanners is built with antenna technology for operation on both iOS and Android devices. The scanners have been cleared by the U.S. Food and Drug Administration and are only available for purchase in the U.S.