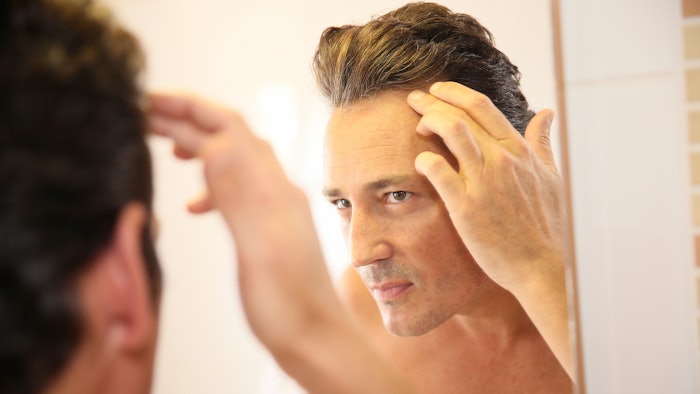 Follica, a biotechnology company that is developing a regenerative platform to treat androgenetic alopecia (AGA), epithelial aging and other related conditions, released survey data on AGA patients that was shared as a poster presentation at the 2022 Winter Clinical Dermatology Conference.
The conference was held in person from January 14-19, 2022, in Koloa, Hawaii.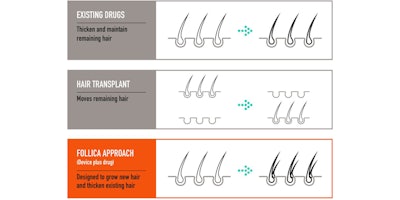 The poster is titled, "Unmet Treatment Needs in AGA and Interest in a Novel Therapeutic Approach: Survey Results in >300 AGA Patients."
Data Highlights from the Survey included:
Negative Impact: 64% of respondents indicated their hair loss had a negative impact on their lives. This negative impact was greatest for those with AGA onset within the past three years, but was still prominent even for those living with the condition for more than 10 years.
Treatment Experiences: 56% of respondents stated they had never sought treatment for their hair loss. 19% of all subjects tried but did not continue. Reasons cited by both cohorts included poor efficacy or cost; uncertainty on how to seek treatment; or lack of concern with their condition.
Interest in Novel Treatment Option: 74% of all respondents indicated they were either likely (44%) or extremely likely (31%) to request a new therapeutic approach to AGA described as an investigational in-office treatment, including a product profile and a set of before/after photos.
"Male hair loss is an extremely common complaint among patients in our practice, and unfortunately, we don't have highly effective ways to address this condition, which has significant impact on our patients' wellbeing," said Jeffrey Dover, MD, a dermatologist based in Chestnut Hill, Massachusetts, who co-authored the study and is a scientific advisor to Follica. "The survey data clearly corroborates the large unmet need for a new treatment paradigm with the potential to grow new hair safely and successfully over a few months compared to years."