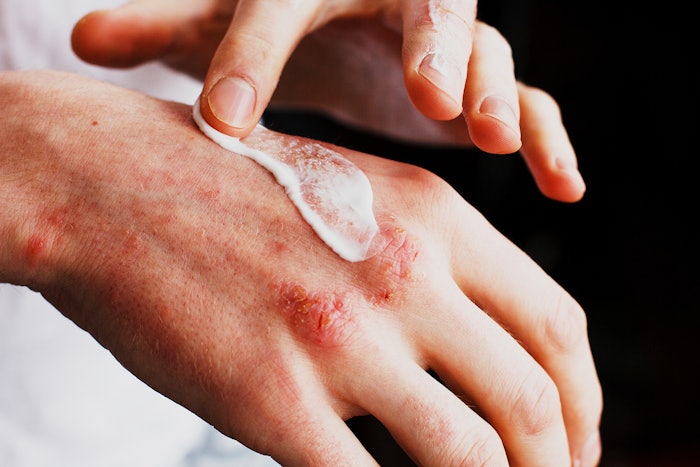 Dermavant Sciences has announced that the U.S. Food and Drug Administration (FDA) approved VTAMA (tapinarof) cream, 1%, indicated for the topical treatment of plaque psoriasis in adults.
Dermavant is a biopharmaceutical company dedicated to developing and commercializing innovative therapeutics in immuno-dermatology.
This FDA approval makes VTAMA cream the first and only FDA-approved steroid-free topical medication in its class, in 25 years.
"We are delighted with our FDA-approved label for VTAMA cream, which is for adults with psoriasis, regardless of disease severity, and with an unlimited duration of use. In anticipation of today's approval, we have a fully built commercial infrastructure in place, and I am excited to say we will have product in the channel in the first week of June. As the first and only approved drug in its class in the U.S., the FDA's approval of VTAMA cream provides an effective new non-steroidal treatment option for millions of adults living with plaque psoriasis and represents a major milestone for Dermavant and its stakeholders," said Todd Zavodnick, CEO of Dermavant. "At Dermavant, we are committed to advancing novel, patient-focused innovation in immuno-dermatology. As such, we are proud to have developed a topical treatment in VTAMA cream that provides not only efficacy over 52 weeks but can also be used on all body areas, including on sensitive locations, such as face, skin folds, neck, genitalia, anal crux, inflammatory areas and axillae. In addition, an approximately four month off-treatment remittive effect (median time to first worsening), leads us to believe that VTAMA cream has the potential to become the preferred topical option for this chronically underserved patient population and among the physicians who treat them."