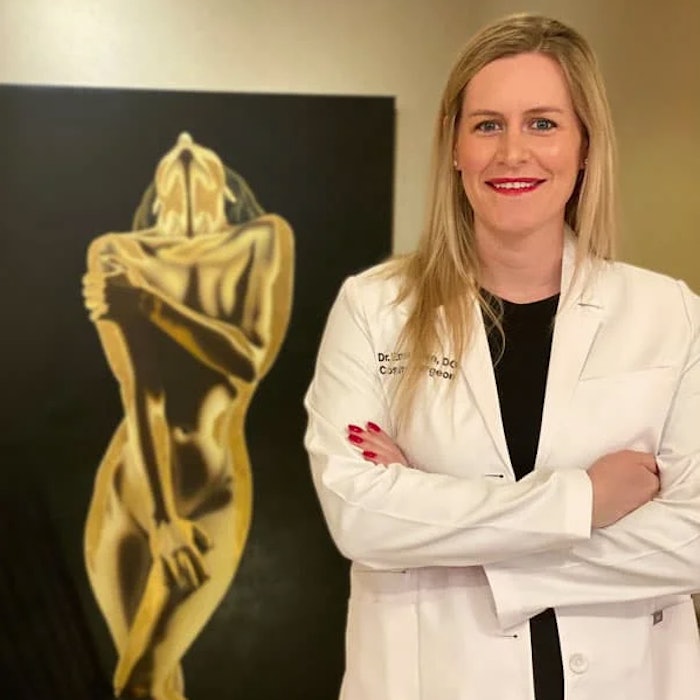 Inland Cosmetic Surgery Center announced the addition of Emma Ryan, DO, to its team of cosmetic surgeon providers after a successful year-long fellowship with the practice.
Related: Crown Appoints June Risser as General Manager of Premium Skincare
Emma Ryan graduated medical school from Washington State at Pacific Northwest University of Health Sciences. She was previously the chief resident of a general surgery training program in Phoenix, AZ, before completing the cosmetic surgery fellowship at Inland Cosmetic Surgery Center.
Ryan specializes in "mommy makeover" procedures for postpartum women. She also offers a variety of aesthetic enhancements, including eyelid surgery, tummy tucks, liposuction and breast enhancement surgeries.
"I have worked with many talented cosmetic surgery fellows, and it was clear to me that Dr. Ryan is exceptional even among these ranks," said Jacob Haiavy, M.D., leader of the cosmetic surgery fellowship at Inland Cosmetic Surgery Center. "Having observed her remarkable skill in the operating room and the caring way in which she works hand-in-hand with patients, I am exceptionally delighted to welcome Dr. Emma Ryan to our team."
Ryan said, "It is an honor to become part of the Inland Cosmetic family and continue practicing side by side with two renowned cosmetic surgeons. I feel completely at home with our amazing staff and know they will provide the very best support to my patients."