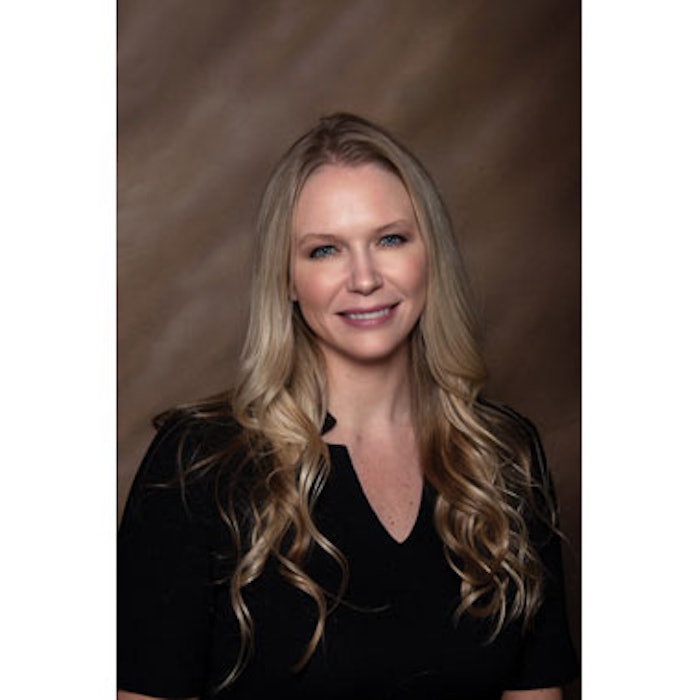 As aesthetic treatments become more varied and efficacious, there remain some key gaps in treatment options. For example, laser hair removal is one of the most pop­ular services offered in aesthetic practices and medspas, yet permanent hair reduction is not an option for those with blonde and red hair. Dermatologists have long sought an alternative to systemic treatments for those with moderate-to-severe acne, and while laser treatments have shown promise, their efficacy is short-lived and inconsistent.
In recent years, researchers have been looking at the use of metal particles in combination with laser energy as a possible solution for both of these concerns, and two studies on silver particle-based SNA-001 presented at the Annual Meeting of the American Society for Lasers in Medicine and Surgery (ASLMS) in April highlight the potential of these treatments.
"SNA-001 is a suspension of ultra-efficient, light absorbing silver particles," says Sarah Schram, MD, of Pima Dermatology in Tucson, Arizona. "The particles can be tuned to absorb different wavelengths of energy, including 755nm, 810nm and 1064nm. The product is applied to the skin and massaged into the pilosebaceous unit to facilitate photothermal injury of the sebaceous follicles."
Dr. Schram is the co-author of "Treatment of Moderate to Severe Acne with SNA-001 Mediated Selective Photothermolysis: A Prospective Controlled Feasibility Study"—a split-back study presented at ASLMS by Brian D. Zelickson, MD, that included 10 subjects (6 male, 4 female) with moderate to severe acne. Each received four weekly treatments (100ms, 40J/cm2) with an 810nm laser alone (control) and SNA-001 plus 810nm laser (treatment).
"At 12 weeks after the last treatment, there was a sig­nificant reduction in total lesion counts in both groups," says Dr. Schram. "The mean percentage reduction in total le­sion count was -45.5 and -62.8 for control and SNA-001, respectively."
In an effort to understand the effect of laser settings on outcomes, Dr. Schram and her co-authors selected a subgroup of six patients and used a higher peak power (30ms, 25-30J/cm2) during one of their four sessions. "In this subgroup, there were significant reductions in both total and inflammatory lesion counts in the treatment group, but not in the control group. So higher energy did appear to increase the efficacy of the particle suspension."
A second study, "SNA-001 Mediated Selective Photothermolysis for Permanent Reduction of Light Pigmented Hair: A Randomized Evaluator-Blinded Feasability Study," presented by Mitchel P. Goldman, MD, included 10 patients, who were randomized to undergo treatment with an 810nm laser alone (control) or photoparticle therapy with SNA-001 plus 810nm laser (treatment). Subjects underwent three treatments (30ms, 30J/cm2) spaced two weeks apart. Hair counts were taken 12 weeks after the last treatment.
In subjects with brown or light brown hair, there was no significant difference in hair reduction. In subjects with red or blonde hair, there was a significant difference in hair reduction. The SNA-001 particles allowed the researchers to destroy the light hair and did not increase pain.
Based on the small sample sizes, Dr. Schram notes that it is too early to determine whether SNA-001 will prove effective for concerns such as acne and light hair removal, but because silver particles absorb more energy at near infrared levels than gold, they may in theory be more effective than gold nanoparticle-assisted photothermolysis.
"Given that this was a feasibility study, it is too early to say whether this a promising treatment option," she says. "But we look forward to larger clinical trials to confirm these early positive results."
Inga Hansen is the executive editor of MedEsthetics.
Image: Sarah Schram, MD