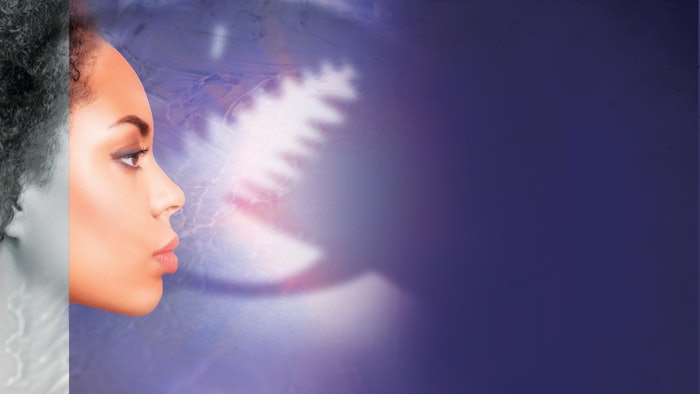 Antioxidants are mainstays in the professional skin care and wellness industries for good reason. "UV radiation and pollution can create reactive oxygen species, or free radicals," explains Julius Few, MD, board-certified plastic surgeon and founder of The Few Institute in Chicago. "These unstable molecules attack skin cells to become more stable, permanently changing the structure of those cells."
By scavenging and deflecting these free radicals, antioxidants help prevent and correct visible signs of aging and give skin a more youthful glow. "Neutralizing free radicals allows the skin to protect itself against further damage and even repair the damage caused," says Eddie Omar, PhD, and CEO of the Phyto-C brand skin care company and son of Mostafa Omar, PhD, the inventor of L-ascorbic acid, the water soluble form of vitamin C used in topical skin care.
Over the years, formulators and physicians have learned that antioxidants can do more than simply scavenge free radicals before they cause cellular damage. "We are learning of the powerful properties of antioxidants to work synergistically to stimulate the production of collagen and stimulate repair of DNA damage to allow for healthy functioning cells and to ward off age-related degeneration," explains Theresa Jarmuz, MD, a facial plastic surgeon in Atlanta who places an emphasis on preventative care.
Antioxidants also reduce inflammation, which impedes the skin's renewal process. Think of inflammation as the enemy brought on by pollutants, environmental stressors and internal stressors, such as too much sugar or alcohol or lack of sleep. By reducing inflammation, antioxidants allow skin to repair itself and correct visible damage.
A Multi-Prong Approach
The best defense against these stressors is combination therapy that includes lifestyle counseling and topical products that impact patients' oxidative health, says Dr. Jarmuz. She notes that plenty of research is ongoing in the field of nutraceuticals formulated to improve the function of hair, skin and nails.
"Often, I've thought of this as the 'great divider' amongst my patients," she says. "For the healthy patient who eats plenty of vegetables and avoids inflammatory foods such as alcohol and fatty meats, the difference in their skin health has always been obvious." She counsels patients to "make up for some of those bad choices by ingesting powerful antioxidants" while treating their skin from the outside.
One of her favorite products is Lumity, a supplement chock full of antioxidants formulated for morning and evening. She's also intrigued by "supplements that look at future ways of preventing and repairing DNA damage, such as Elysium. This is a powerful oral antioxidant that helps with global aging," says Dr. Jarmuz.
However, to combat external signs of aging and help skin look its best, topical antioxidants are integral. "A healthy diet that includes antioxidant-rich fruits and vegetables is important to overall health, but it isn't the best method of ensuring skin receives these ingredients," says Dr. Jarmuz. "In the published literature, the most effective method of providing antioxidants to the skin and preventing skin aging is through topical application."
Omar explains that "when antioxidants are ingested, they go through first-pass metabolism and are broken down before they are able to provide any extensive benefit to the skin."
Continue reading to learn more about the best antioxidants to fight free radicals in our Digital Magazine...
Mara Maddox is a freelance writer and public relations specialist with a background in branding and marketing for the upscale, consumer retail market. She has contributed to the International Society of Aesthetic and Plastic Surgeons (ISAPS) as well as a variety of plastic surgery centers and the integrative aesthetics industry.