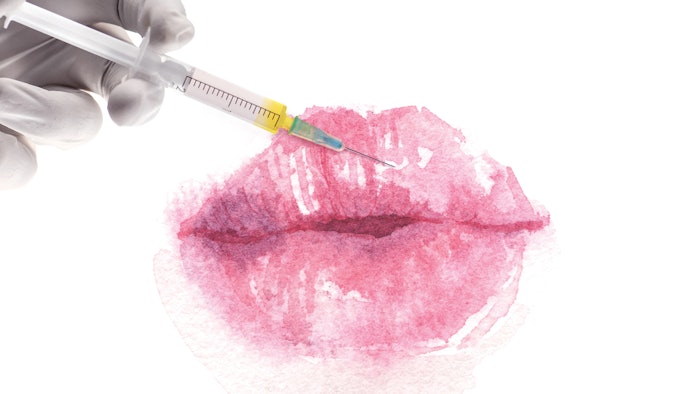 From ancient Egypt to the pin-up days of classic Hollywood, full lips have long been desired and seen as a sign of sensuality. Even with masks and stay at home orders, demand for lip enhancement grew in popularity during the pandemic. Faces were front and center on Zoom, FaceTime and social media, and the desire for many to look their best only grew with these close-ups.
Age-Related Lip Changes
As we age, lip volume decreases, and the lip borders may become blurred. The outer corners of the lips droop and vertical lines occur, particularly in smokers. A decrease in collagen combined with sun exposure and repetitive movements like smiling, talking and using a straw causes the lips to thin. In younger patients, concerns typically relate to lip fullness.
Lip enhancement with filler injections can restore or add volume to the lips. Both fillers and botulinum toxins, alone or in conjunction with resurfacing treatments, can be used to improve "lipstick bleed lines" and deeper perioral rhytids and provide natural-looking results that can last for up to one year or more.
"The most important thing about the lips is to recognize that different ages, ethnicities, genders and individuals have different shaped lips and different goals for lip enhancement. Addressing the goal prior to treatment is very important," says Joely Kaufman-Jannette, MD, of Skin Associates of South Florida.
Continue reading our Digital Magazine for a deeper dive into choosing the perfect fillers for your patient's lip enhancement...
Mara Maddox is a freelance writer and public relations specialist with a background in branding and marketing for the upscale, consumer retail market. She has contributed to the International Society of Aesthetic and Plastic Surgeons (ISAPS) as well as a variety of plastic surgery centers and the integrative aesthetics industry.