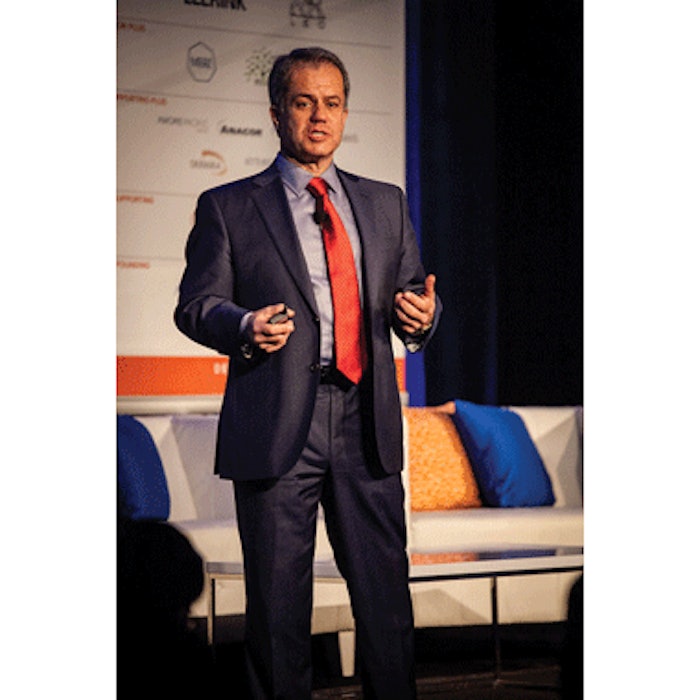 Why is it so difficult to bring new dermatologic innovations to market? Perhaps the problem is consolidation, or maybe the culprit is reduced funding for research and development. A discussion of this topic among dermatologists William Ju, MD, William Eaglstein, MD, and Rox Anderson, MD, and health sciences investor Brian Cunningham in 2011 led to the development of Advancing Innovation in Dermatology, a nonprofit organization designed to help build strategic alliances among entrepreneurs, investors and regulatory agencies. Dermatologists Neal Walker, MD, John Doux, MD, Frederick Beddingfield, MD, and Seth Orlow, MD, and physician venture capitalist Albert Cha joined the initial group in 2013. Together, they launched the first Dermatology Summit Conference in January 2014.
"We took inspiration from the ophthalmology community, which began a similar venture—the Ophthalmology Innovation Summit—in 2006. In addition to holding scientific meetings to assess advancements in ophthalmology, they gather stakeholders once a year to assess scientific breakthroughs and facilitate strategic alliances," says Dr. Ju, who is now president of Advancing Innovation in Dermatology. "We start with the traditional source of many new products. These are vertically integrated dermatology companies such as Galderma, Allergan, Stiefel, Leo Pharma and Merz. We also welcome small pharmaceutical and device companies that are emerging with new technologies that focus on dermatology, such as Novan Therapeutics."
Additionally, Summit directors add dermatology entrepreneurs looking for investors; scientists from academic research centers, such as the Wellman Center for Photomedicine; investment companies and bankers looking for promising new opportunities; and service companies aligned with dermatology.
"The focus is on innovation, with an eye to moving promising ideas from the laboratory to the consumer. Whether entrepreneurs need development money,
regulatory expertise, an established company willing to invest in getting the product through the approval process or help in setting up a marketing plan, they will find collaborators to speak with at the Summit," says Dr. Ju. The event is held in San Francisco, close to the annual meeting of the J.P. Morgan Global Healthcare Conference to help attract bankers and investors.
The 2015 Dermatology Summit, a one-day event held on January 11, included keynote speakers Humberto C. Antunes, president and CEO of Galderma, who talked about shaping the future of dermatology, and David E.I. Pyott, chairman and CEO of Allergan, who spoke on partnering for innovation. In addition Lynn Drake, MD, director of policy and business development at the Wellman Center, discussed public/private opportunities in innovation and Eugene A. Bauer, MD, co-founder and chief medical officer of Dermira, addressed start-ups. Investors were most interested in the two Entrepreneurial Company Showcase segments, and there was an enthusiastic audience for "Regulatory Panel: Paths to FDA Approval," chaired by Neal Walker, MD, with panelist Susan Walker, MD, immediate past director of the FDA Division of Dermatology and Dental Products.
"Our aim is to provide high-quality information on every aspect of developing innovative products aimed at the dermatology field," says Dr. Ju. "This year we attracted more major companies and more individuals from other segments, such as banking. Our goal is to build from year to year and reinforce the idea that dermatology is a good place to invest. What we are finding is a growing interest among investors—they recognize the market for dermatology products created by our aging population as well as the worldwide trend toward urbanization and growth of disposable income."
Linda W. Lewis is a contributing editor of MedEsthetics.
Photo: Humberto C. Antunes, CEO of Galderma, addresses attendees at the 2015 Dermatology Summit.