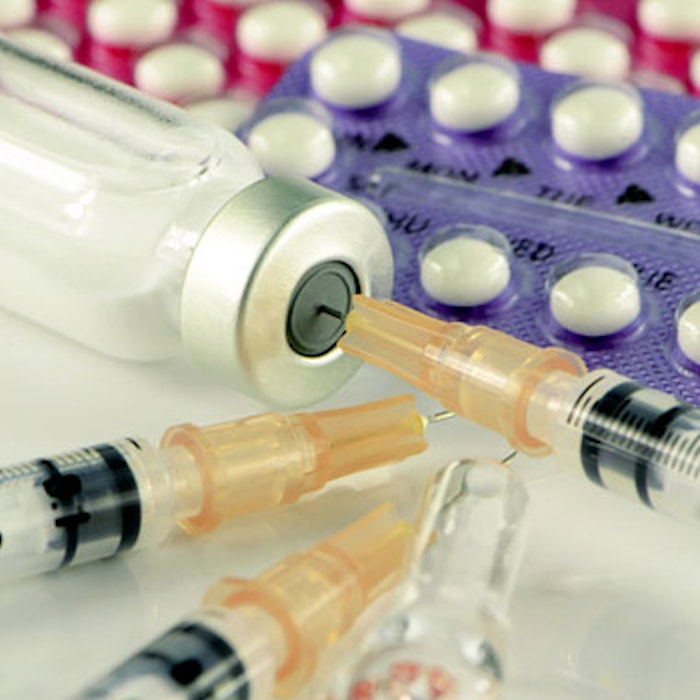 Despite strict regulation on the use of isotretinoin in women of child-bearing age, isotretinoin-exposed pregnancies continue to occur. But physicians may be able to further reduce the incidence of unexpected pregnancy by educating women on the use and success rates of various forms of contraception, say researchers Carly A. Werner, MD, et al, of the University of Pittsburgh School Of Medicine.
Their conclusion is based on the results of an anonymous survey completed by 100 female dermatology patients aged 18 to 45 years. The survey was used to assess their knowledge of the typical effectiveness of eight contraceptive methods before and after reviewing an educational information sheet.
Participants were asked to categorize each contraceptive as "most effective, >99% effective," "medium effective, 92%-97% effective," "least effective, <89% effective" or "never heard of" it.
Prior to viewing the contraceptive information sheet, more than half of women overestimated the typical effectiveness of condoms (75%), contraceptive injections (57%) and oral contraceptives (51%). In addition, 34% of respondents had never heard of contraceptive implants, whereas 16% had never heard of an intrauterine contraceptive device (IUD). "Participants correctly identified the typical effectiveness of only a mean (SD) of 3.8 (1.9) of the eight contraceptives that they were asked about. Only 3% of participating women were able to correctly identify the typical effectiveness of all available contraceptives," according to the study, published in JAMA Dermatology (April 2015).
After reviewing the contraceptive information sheet for an average of only one minute, participants' ability to correctly identify the typical effectiveness of contraceptives increased significantly: subdermal implant (45% to 78%); IUD (61% to 83%); injection (28% to 44%); ring (60% to 69%); patch (50% to 71%); pills (41% to 65%); condoms (25% to 45%); and withdrawal (74% to 90%).
Photo copyright Getty Images.