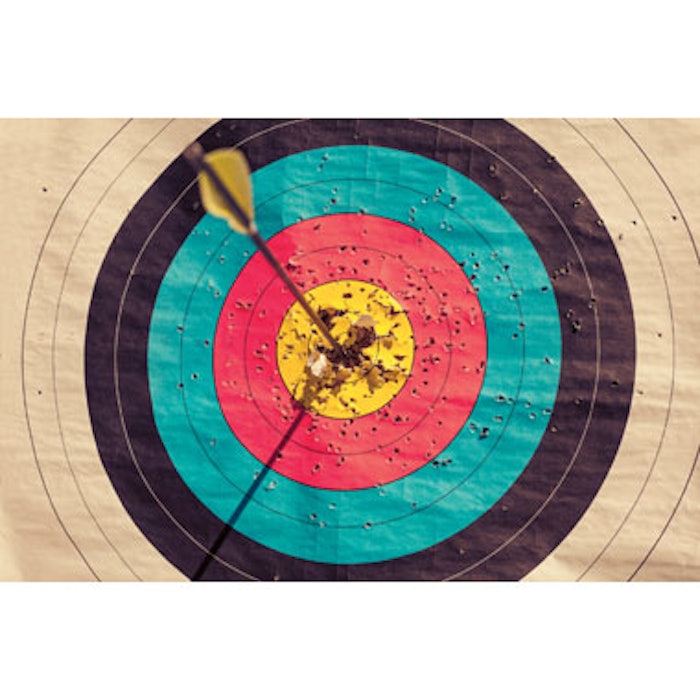 Think of your most valuable employees—the ones who know the ins and outs of your practice, keep your office running smoothly, and are respected and liked by patients and staff. Now suppose those star staffers suddenly quit. How would that affect your day-to-day practice and profits?
Owners of thriving aesthetic practices know that knowledgeable, motivated, long-term employees are key to their success. And it's not just high turnover rates that can damage a practice. Unhappy, dissatisfied team members can also wreak havoc on your bottom line. "If staff members are not happy, it can come through to patients, which is deadly in a cosmetic surgery practice," says Miguel Delgado Jr., MD, a Northern California plastic surgeon with offices in San Francisco and Marin County.
So if you are lucky enough to have a great team in place, you'll want to do everything you can to hold on to each member. The good news is employee retention and job satisfaction is not all about money—in fact, several studies have shown that cash is actually a poor employee motivator. The most effective employee rewards cost very little, yet go a long way towards attracting and satisfying quality workers.
Hire Right
As the saying goes, you can't make a silk purse out of sow's ear. So the first step toward retaining top employees is to hire them in the first place. But it's not easy: According to a 2015 national survey by Physicians Practice, staffing issues are among the biggest challenges facing physician-practice owners. Respondents cited problems such as a lack of training and skills, low motivation and lack of professionalism.
"Looking for new hires on Craigslist was a total bust," says Patti Flint, MD, a plastic surgeon who manages six employees at her offices in Scottsdale and Mesa, Arizona. "I won't interview anyone who has a résumé that looks like it was constructed by a rabbit jumping from one job to another."
She gets far better results from word-of-mouth referrals. And once she finds a promising candidate, she says, "I have my entire staff meet with potential new hires to assess if the new applicant is a good fit for the team."
Some physicians, such as Jonathan Kaplan, MD, a San Francisco-based plastic surgeon, require candidates to take a pre-employment test. "All applicants are directed to the online test—I use optimizehire.org—which covers issues like motivation, cognition and problem solving. I only interview applicants who score highly."
Houtan Chaboki, MD, is less concerned about each candidate's particular skill set. Instead, he pays special attention to their overall career path to determine if an applicant might be a good fit for his Washington, D.C.-based facial plastic surgery practice. "I focus on the reasons the candidates chose their various job positions," he says. "Why did they make the career decisions that they made? What accomplishments and setbacks have they had in each position?"
Once you identify the right team members to join your staff, you'll want to retain them. "Training is expensive in terms of time and money for small corporations," says Dr. Flint. "Consequently, maintaining a low turnover rate is important. It also provides continuity in the patient experience."
Photo copyright Getty Images.
[pagebreak]
Zane Benefits, a company that services small businesses, estimates that replacing a salaried employee costs six to nine months' salary. The Society of Human Resource Management puts the total costs associated with turnover at twice the departing employee's annual salary.
Following are several strategies you can adopt to improve employee satisfaction and remind workers how valuable they are to your practice success.
Be Flexible
Your practice may see patients from 8 a.m. to 5 p.m., Monday through Friday, but if you allow your employees to occasionally deviate from that schedule, you'll find they are "happier, more engaged, and more likely to stick around," according to a Harvard Business Review report published in 2014.
"As a father myself, I know the difficulty of child care, and we've tried to be reasonably accommodating to employees' personal schedules," says Dr. Chaboki, who has four employees, including one who has worked with him for 10 years. "For example, if a patient wants an upper blepharoplasty (eyelid surgery) in the office on a particular day, but my assistant needs to take her child to the pediatrician, then I will reschedule the blepharoplasty to another time."
Dr. Kaplan also offers flexible scheduling for his employees. "If a particular morning is slow, one employee can choose to come in later as long as all responsibilities are covered in the office at all times," he says.
Employees are increasingly expecting that kind of flexibility, and the majority of employers now offer it. According to the Sloan Center on Aging & Work at Boston College, more than half (55%) of organizations now allow employees to take time off during the workday to attend to family or personal needs without loss of pay, and more than 80% of companies offer part-time and flex-time schedules, or the option of telecommuting on an ad-hoc basis.
Show Appreciation
Your best workers will stick around longer if they feel appreciated, recognized and respected. "I really believe that bonuses and high salaries come second to a healthy work environment," says Dr. Delgado, who employs seven staff members in his front office, plus four nurses, two scrub techs and an anesthesiologist in his surgery center. One employee has been with him for 12 years; another retired after 10 years. "Employees want to work for a doctor who is approachable and fair, who manages in a healthy and constructive way. They want to be part of a practice with a good reputation, one that puts patients first. They want to be proud to be part of the team."
Companies that effectively recognize and acknowledge employees who go above and beyond have a 31% lower voluntary turnover rate than those that do not, according to a 2012 report by Bersin & Associates, an organization that researches and consults on human resources issues. Further, "… in organizations where recognition occurs, employee engagement, productivity and customer service are about 14% better than in those where recognition does not occur," the report noted.
A 2013 study by Glassdoor, a company that helps employers reach qualified job seekers, found that more than half of employees say they would stay longer and work harder at a company if their boss showed more appreciation.
Photo copyright Getty Images.
[pagebreak]
As the owner of a small practice, you may not have the resources to bestow bountiful bonuses. But there are easy, inexpensive ways to show thanks for employees who go the extra mile.
"We have periodic luncheons, hold raffles with prizes—such as an iPad—and offer awards for outstanding employees, in addition to holiday events," says Dr. Chaboki.
Dr. Kaplan provides lunch for employees on busy operating-room days. Other ideas provided by the Glassdoor survey suggest surprising employees with rewards such as snacks, thank-you notes, public recognition at a meeting or in the company newsletter, and company-sponsored employee events.
When offering verbal praise to employees who consistently provide excellent care and those who go above and beyond to handle a specific problem or concern, it is important to be prompt with your words or gestures of praise. "Recognize and praise the employee as soon as the task is completed. Employees may feel unappreciated if they are not recognized in a timely manner, which may cause them to lose motivation," suggests a Utah Valley University human resources report on employee recognition, which also encourages owners and managers not to be stingy with expressing appreciation. "Though a small improvement may seem like no big deal to you, your employee may have struggled mightily and worked hard to achieve it. So show timely, positive recognition for small steps in the right direction."
Offer Freebies
Day after day, your employees see patients become more beautiful and confident thanks to the services and products you offer. Why not share the wealth by allowing your staff to enjoy some of those coveted services? "A cosmetic practice can offer free injectables, skincare products and surgery. These are valuable items and staff appreciates it," says Dr. Delgado.
There's another benefit to letting employees experience firsthand the skincare services you offer: They will be better educated and more likely to promote them to patients, adds Cincinnati facial plastic surgeon Jon Mendelsohn, MD, FACS, who offers neurotoxin and dermal filler treatments during staff events held several times a year.
"Using the products and services we provide allows our staff to 'walk the talk,' so they can better educate patients," says Dr. Mendelsohn, who has 19 clinical and administrative employees, including one who's been with him for 17 years. "As our staff members are finally aging themselves, we will be offering more eyelid and face-lifting procedures as staff perks as well."
Focus on the Team
Employees who work together toward a common goal demonstrate better problem-solving, greater productivity and more effective use of resources, according to the American Management Association. They are more likely to enjoy their work, learn and develop skills, and be more motivated.
That is why many business owners are focusing their efforts on team rewards and recognition rather than just singling out individual employee accomplishments.
Photo copyright Getty Images.
[pagebreak]
Dr. Mendelsohn encourages a teamwork mentality by offering staff-wide incentives complete with gifts, such as iPads, for all employees. For instance, when his practice launched a new loyalty rewards program for patients, he set a team goal for enrollment, rather than an individual goal. The idea, he says, is to "develop a sense of team accomplishment."
Dr. Flint nurtures a culture of cooperation and collaboration in her practice by "strongly promoting the philosophy that every employee is equally important to the success of the practice and in providing stellar patient experiences," she says. "If we accomplish our goals, we all get a production bonus. All employees are included in all bonuses and all retirement benefits. We work as a team and we benefit as a team. Of my six employees, four have been with me for more than five years. My previous RN was with me 12 years, at which point she retired. My administrative assistant will have been with me 10 years next month," Dr. Flint notes. "So I believe my formula is working."
Maryann Hammers is a freelance writer specializing in the medical, beauty and spa industries.
Photo copyright Getty Images.