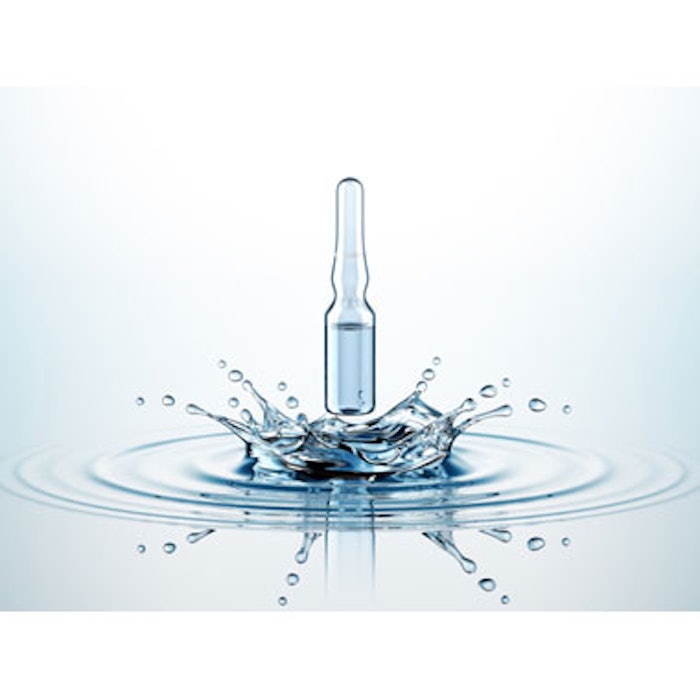 In a study published in the Journal of Drugs in Dermatology (April 2016), Hema Sundaram, MD, et al, investigated the topical effects of a novel, topical crosslinked resilient HA (RHA, ALPHAEON) compared to non-crosslinked high molecular weight (HMW) HA and low molecular weight (LMW) HA.
The researchers applied standardized doses of each HA product daily for nine days to living human skin explants—which preserve the 3D structure of in vivo skin—and compared them with untreated (control) explants. The water content of the stratum corneum and entire epidermis was analyzed using Raman spectroscopy; transepidermal water loss (TEWL) was measured to assess skin barrier function; and explant morphology and micro-relief were evaluated via optical and scanning electron microscopy.
The crosslinked RHA achieved a significant increase in epidermal water content (7.6%) over the control. Spectral cartography confirmed a higher epidermal water content with RHA than with HMW HA or LMW HA. TEWL was reduced by 27.8% with RHA and by 15.6% with HMW HA, but increased by 55.5% with LMW HA. Cutaneous micro-relief improved with RHA, and corneocyte cohesion improved with RHA and HMW HA.
The researchers concluded that topical crosslinked RHA demonstrated greater benefits over HMW HA and LMW HA in reducing TEWL, retaining water within the epidermis, maintaining skin integrity, and improving skin barrier structure and function. "These integrative epidermal repair activities are of significant value for addressing primary deficits of aging skin, improving tolerance to retinoids and other topical agents, and optimizing procedural outcomes," they wrote. "A combination of topical and injectable HA provides an elegant model of synergistic, multi-level skin restoration."
Photo copyright Getty Images.