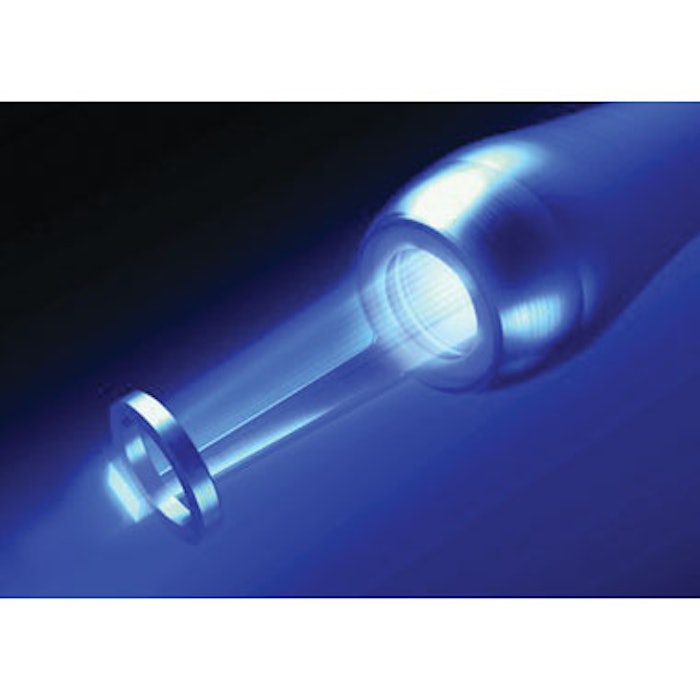 Syneron-Candela recently expanded its award-winning PicoWay platform to include a novel fractionated handpiece, the PicoWay Resolve, and a new ultra-short 785nm wavelength, the first of its kind in the aesthetic market utilizing a titanium sapphire laser for removal of blue and green inks. The platform now includes both fractional and nonfractional 532nm and 1064nm picosecond wavelengths for the treatment of benign pigmented lesions and tattoos, plus the 785nm wavelength, which further reduces pulse duration to address smaller ink particles.
"The PicoWay's picosecond technology generates a photoacoustic effect leading to laser-induced optical breakdown (LIOB) producing neocollagenesis," says dermatologist Vic A. Narurkar, MD, founder and director of the Bay Area Laser Institute in San Francisco. "There is less risk of thermal damage with picosecond laser pulses than with the nanosecond pulses delivered by other lasers."
A nanosecond is one-billionth of a second; a picosecond is one-trillionth of a second. The shorter the pulse, the greater the photoacoustic effect and the less residual thermal damage.
Clinical trials conducted by Dr. Narurkar and others indicate faster clearance of all types of tattoos with less risk of hyper- or hypopigmentation, and significantly less discomfort for patients than with previous laser treatments.
The Resolve handpiece for skin rejuvenation employs a unique holographic fractionator that delivers a matrix of focused microbeams with consistent intensity in each beam. The fractionated energy creates two-dimensional arrays of LIOBs in the superficial skin layer and can be focused in the epidermis using the 532nm wavelength, or in the upper papillary dermis using the 1064nm wavelength. This allows practitioners to address specific dyspigmentation and skin irregularities. Treatments are usually done without topical anesthetic and typically take only 15 to 30 minutes of the patient's and practitioner's time, depending on the size of the area(s) to be treated.
"The Resolve is a genuine innovation and has quickly become one of the go-to devices in my practice," says Philadelphia-based dermatologist and laser surgeon Eric F. Bernstein, MD, MSE. "Tissue response with the Resolve is very different from any other laser I've used. Treatments are quick and require no topical anesthetic. There is almost no downtime and patients are extremely happy with the results. There is a little more redness with the 532nm wavelength than with the 1064nm, but it is significantly reduced within a few hours. In my hands this device has proved to be extremely safe and is quite effective."
The PicoWay is not meant to replace treatments for more severe sun damage, notes Dr. Narurkar. "It is best used for global rejuvenation of mild to moderate sun damage on the face, neck, décolleté, arms and hands. It expands the spectrum of ablative and nonablative skin treatments to include dermal remodeling with LIOB," he adds.
"It also expands the Fitzpatrick skin types I treat," says Dr. Bernstein. "I have used it successfully with a range of darker skin types but would like to have more experience with skin types V and VI."
Currently the PicoWay Resolve is FDA cleared for benign pigmented lesions and tattoos, but both Dr. Bernstein and Dr. Narurkar are excited about potential future uses.
"Right now we are still researching potential treatments," says Dr. Narurkar. "We know it works to rejuvenate the dermis, improving fine lines, pore size and texture, as well as deeper pigment. We are awaiting results of trials for acne scarring and we're just starting to treat resistant melasma—and finding encouraging success."
Linda W. Lewis is the contributing editor of MedEsthetics.
Photo courtesy of Syneron-Candela.