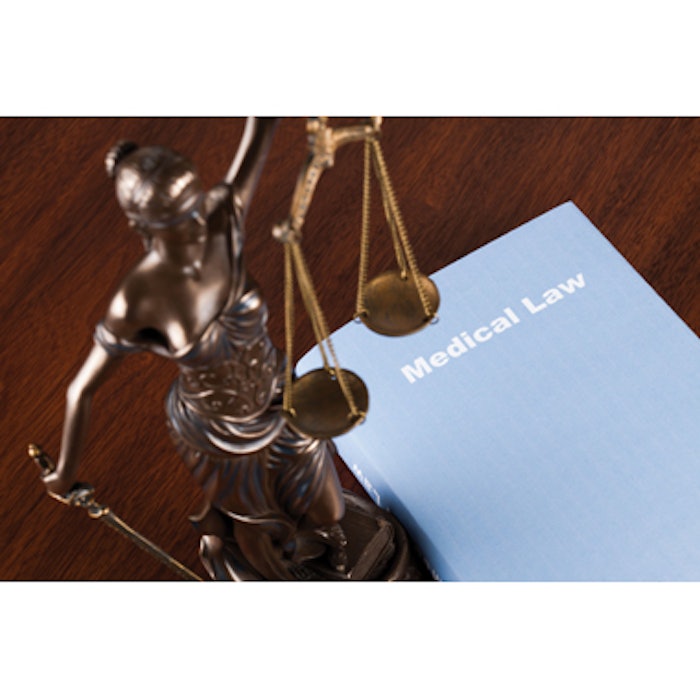 The medspa industry has seen explosive growth over the past decade, thanks to increased public awareness of the many more affordable and effective medical aesthetic treatments now available. This has led to an influx of entrepreneurs seeking physicians who will join them in the medspa business by lending their expertise, their names and/or their medical licenses so they can offer these in-demand procedures. In addition, the medspa business model has become an attractive option for many "non-core" physicians looking for more lucrative, rewarding and flexible work environments.
But being the owner or medical director of a medspa is not the easy path to a monthly check in the mail. It requires more than simply showing up to sign off on patient charts once a month and supervising the medical staff from a home computer. In fact, if physicians simply list their names as medical directors without fully understanding
their legal and ethical obligations, they are putting their medical licenses—not to mention unsuspecting patients—at great risk.
Before you sign on as the medical director of a medspa, be sure you can answer "yes" to the following questions.
Will I be examining every patient prior to treatment?
Even though medspas sometimes look more like day spas, if they offer medical cosmetic treatments, they are considered medical practices and are subject to the same rules and regulations as a doctor's office. This means that every new patient who walks through the door must be examined by a physician or, in some states, a midlevel practitioner before receiving medical treatment. The initial patient consult is a crucial step in every physician-patient relationship but oftentimes it is ignored in the medspa setting.
Am I trained in the procedures I will be supervising or delegating?
A licensed practitioner with the proper education, training and supervision must perform all medical treatments. In the majority of states, physicians must know how to perform the procedures they are delegating and supervising. In the medspa industry, physicians often supervise and delegate medical tasks outside of their specialty or area of expertise, which raises legal and ethical concerns. If you sign on as medical director without training in the aesthetic procedures offered, this can be enough for a medical board to take your license.
Are my providers working within their own scopes of practice?
A physician must have proper training to perform any delegated procedures; similarly, the physician must be sure that the providers to whom tasks are delegated are operating within their licensed scopes of practice. As medical director, the physician assumes ultimate responsibility for all patient care and outcomes. This includes making sure all providers are properly licensed for the work they are doing in the medspa.
Is the medspa owner a medical professional?
Due to corporate practice of medicine doctrine, medspas must be 100 percent owned by either a physician or, in several states, a nurse practitioner. This means that a physician should not serve as the medical director of a medspa owned by an esthetician or a nonlicensed entrepreneur. Physicians who ignore these laws risk being charged with aiding and abetting the unauthorized practice of medicine and violating fee-splitting statutes.
Am I licensed to practice medicine in the state where the medspa is located?
National medspa chains are a growing trend, creating potential compliance issues for physicians who want to supervise multiple locations. A physician must be licensed to practice medicine in any state in which they serve as medical director for a business.
Solutions do exist for some of these prospective concerns. Physicians interested in offering medspa services who lack experience in these procedures can find a host of clinical training options to help them master the various treatments requested by medspa clients. A properly trained and supervised physician's assistant or nurse practitioner can perform the initial patient consultation, and in many states, telemedicine can be used as a tool for the physician to perform the initial consult without physically being present in the medspa.
If you are in a state where only licensed physicians are allowed to own medspas, a business model called the management services organization (MSO) model may be created to achieve compliance. This allows the physician to own the medspa, while the MSO handles the day-to-day management of the facility (with the MSO typically paid a portion of revenue).
Due to patient safety concerns—as well as the intricacies of state laws and medical board guidelines—physicians should consult with an experienced healthcare attorney before signing on as a medical director of a medspa. This is particularly important if you will be acting as medical director in a facility that you do not own or operate, if you are from a "non-core" specialty or if the facility is located in a state within which you do not currently reside or practice.
Renee Coover serves as general counsel for the American Med Spa Association, www.americanmedspa.org.
Image copyright Getty Images