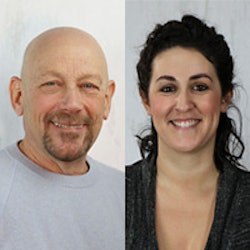 For decades, we've been giving patients the simple yet important advice to wear a sunscreen when they're out in the sun. Recent reporting of studies by the Food & Drug Administration has raised potential safety concerns about some sunscreens yet emphasized the importance of using sunscreen to help protect your skin from UV rays. Are your patients confused? Join us for an update on the status of sunscreen regulations, the differences between sunscreens, and the easy ways to talk to your patients about sun protection.
Presented by:
Dr. Harry Fallick, plastic surgeon and founder and CEO of Fallene Ltd., the maker of TIZO. As a practicing plastic surgeon in the 1980s and 1990s, Dr Fallick witnessed the aftermath of skin cancers in the course of his reconstructive work and recognized the vital importance of safe sun protection for skin photosensitized by drugs or disease, or compromised temporarily by procedures such as laser resurfacing.  He joined forces with a pharmaceutical chemist to found Fallene Ltd. in 1989.  The science of sunscreens is evolving rapidly, and Dr. Fallick has stayed on the forefront.
Amanda Barretta, licensed esthetician, trainer and educator with TIZO. Amanda has a true passion for all things skin care and loves to help other people feel confident in their own skin. In her own practice, Amanda specialized in chemical peels and teenage acne control. After discovering TIZO in January 2018, she joined the brand as an educator and trainer. Her goal is to simplify the communication of complex ideas for patients and skincare specialists.
View Webinar