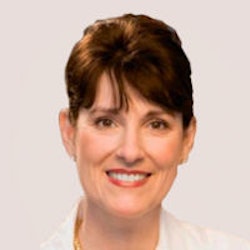 Dr. Zoe Draelos presents scientific data from clinical testing, including both 60 and 120-day split face, randomized, blinded studies for SoME™ Skincare. Until now, there has never been an autologous topical PRP skincare product backed by dermatologists with proven results.
SoME™ Skincare is a rejuvenating topical anti-aging skincare product that uses a proprietary blend of ingredients combined by your physician with your own Platelet Rich Plasma (PRP) to give you a truly personalized cosmetic experience. SoME™ Skincare reduces the appearance of fine lines and wrinkles, enhances skin tone and texture, discoloration, puffiness, and darkness around the eyes. SoME™+ PRP uses the body's own regenerative properties to stimulate natural collagen and elastin for visibly renewed firmness and luminosity. The first to market, patented, proprietary PRP personalized skincare product.
Presented by:
Zoe Diana Draelos, MD, is a research and clinical board-certified dermatologist and a Fellow of the American Academy of Dermatology. She is in solo private practice in High Point, North Carolina, and a Consulting Professor of Dermatology at Duke University. In 1988, she founded Dermatology Consulting Services, PLLC, to initiate and perform research in aging skin, acne, rosacea, psoriasis, atopic dermatitis, actinic keratoses, eczema, and aesthetic procedures in the cosmetic, OTC drug, and pharmaceutical arenas.
View Webinar