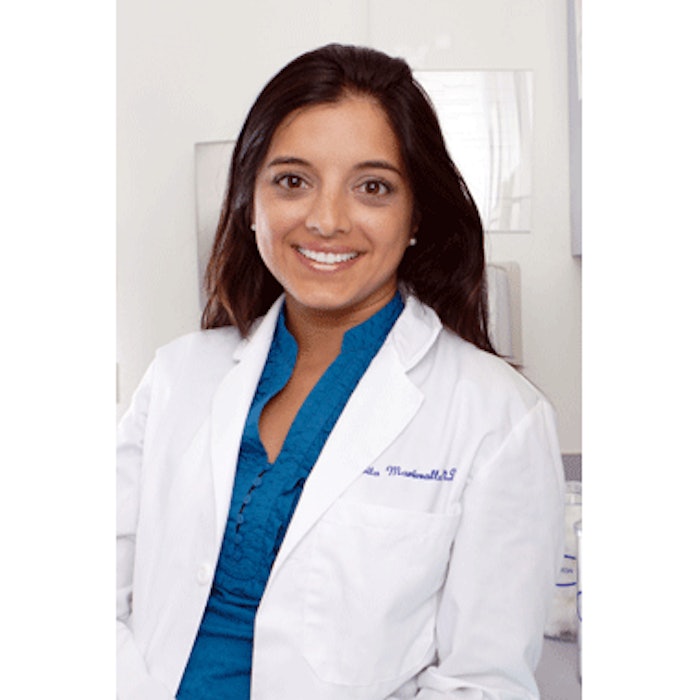 Kavita Mariwalla, MD, a private practice dermatologic surgeon and assistant professor at Stony Brook University in New York, has joined with the American Society for Dermatologic Surgeons (ASDS) to create a series of educational videos for residents and residency programs. The ASDS Fundamentals Series was developed to provide dermatology residents with high-quality, up-to-date didactic lectures on basic subjects in dermatologic surgery.
"It's a lot of work to create a lecture from scratch, so I thought it would be nice to produce a series of lectures that everyone can use for teaching," said Dr. Mariwalla, an ASDS member. "It allows them to learn the basics of dermatologic surgery at their own pace and on their own time. It also allows them to stay up-to-date with peers who may have strong surgical sections in their dermatologic programs."
Each 45-minute lecture begins and ends with a test of five questions to gauge the listener's pre- and post-lecture knowledge of the subject. The lecture topics include:
Components of the surgical tray and instrument sterilization methods
Sutures and wound closure materials
Electrosurgery
Phases of wound healing
Proper suturing technique
"The first five lectures of the Fundamentals Series act as a basis for a learning library that can be continually added to such that a surgical curriculum emerges for residency programs to follow," Dr. Mariwalla said. "One of my goals was to have residency program directors consider the Fundamentals Series for inclusion into dermatology residency curriculum."
The videos are the result of a 2010-2011 ASDS Future Leaders Network project developed to expand the ASDS' role in residency education and lifelong learning in dermatologic surgery.
ASDS Members can view the Fundamentals Series videos at www.asds.net/Fundamentals/.