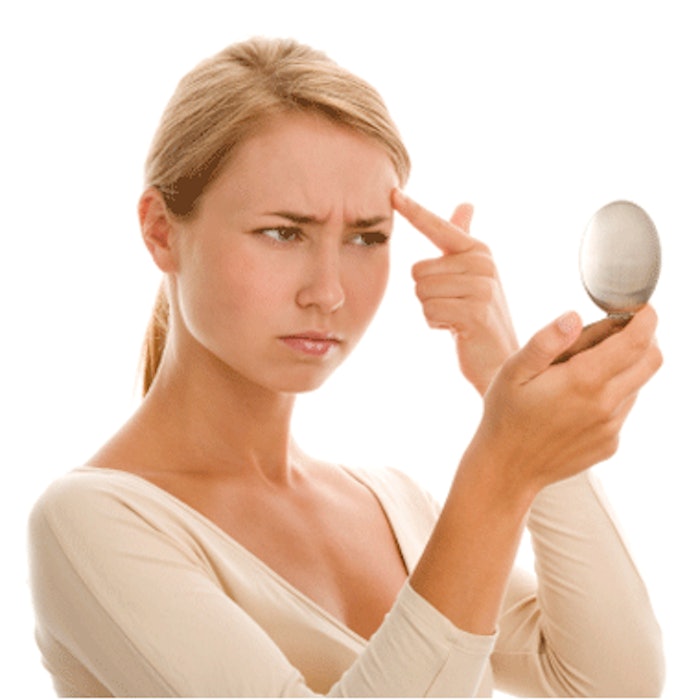 Nearly 30% of consumers say they are considering a cosmetic procedure with dermatologists named as the greatest influence for their decision, according to a new survey by the American Society for Dermatologic Surgery (ASDS, www.asds.net).
The ASDS Consumer Survey on Cosmetic Dermatologic Procedures asked more than 6,300 consumers in a blind online survey to share their opinions on cosmetic treatments in general and rate 10 specific procedures—ranging from botulinum toxin injections and body sculpting to laser hair removal.
While 6.4% of those surveyed previously had a cosmetic treatment, nearly 30% said they are considering a procedure.
According to the survey, dermatologists exhibit a greater influence on decisions to have cosmetic procedures than friends, physician referrals or 11 other choices. Respondents also said the specialty in which a physician is board certified is the most important factor when contemplating a cosmetic procedure, ranking above cost, physician referral or eight other choices.
The top reasons for seeking cosmetic treatments included "to look as young as I feel for my age"; to "appear more attractive"; and "feel more confident."
More than 80% of respondents indicated excess weight as the cosmetic condition that bothers them the most. Other conditions consumers are "most bothered" by include:
Lines and wrinkles around the eyes (63%)
Skin texture and/or discoloration (62%)
Sagging facial skin (61%)
Excess fat under the chin (60%)

Lines, wrinkles and/or folds in the mid-face around the cheeks and mouth (60%)
The procedures that are of most interest to the consumers surveyed included ultrasound, laser, light and radiofrequency treatments for wrinkles; laser and light treatments to reduce facial redness, improve skin tone or improve scars; and body sculpting.
Image copyright istockphoto.com