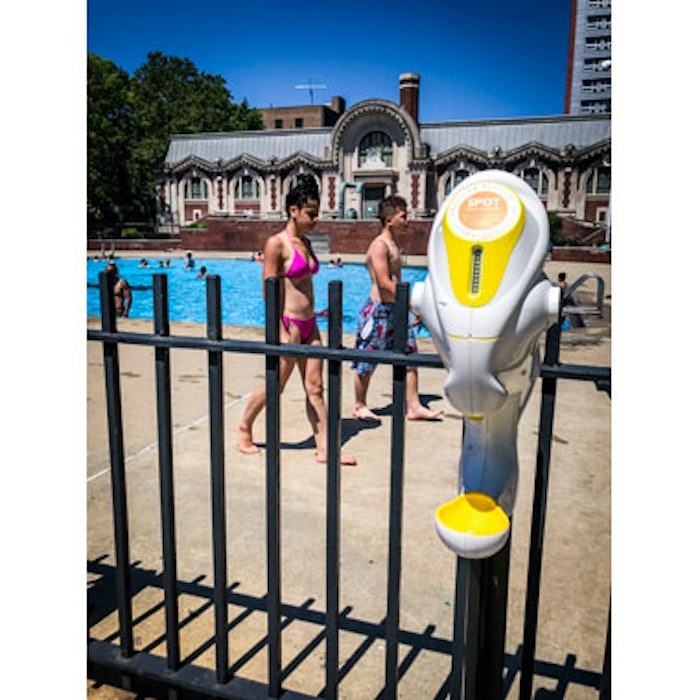 The American Academy of Dermatology (AAD) has teamed up with Sun Shield, a company that produces sunscreen dispensers, and the New York City Department of Parks & Recreation (NYC Parks) to provide sunscreen dispensers at pools throughout the five boroughs as part of a free sunscreen pilot program NYC Parks is conducting at its beaches and pools this summer. Visitors can use these free dispensers to apply broad-spectrum, SPF 50 sunscreen during their time at the pools.
"Millions flock to our beaches and pools each summer, spending hours under the sun," said NYC Parks Commissioner Mitchell J. Silver, FAICP. "While New Yorkers are being water-safe, enjoying recreational activities and righting their minds, Parks also wants them to be sun-safe. We are excited to partner with the AAD and Sun Shield on expanding our pilot program to provide free sunscreen to the city's pool-goers this summer, furthering their ability to protect their skin while on the go."
"Prevention is the first step in the fight against skin cancer, and we hope these free sunscreen dispensers will help New Yorkers take that step," added Sun Shield co-founder Tyler Haggstrom. "We appreciate the AAD's support of our efforts to make free sunscreen available to the public."
For a list of NYC Parks pools where free sunscreen is available, visit www.nyc.gov/parks.
Image courtesy of Sun Shield