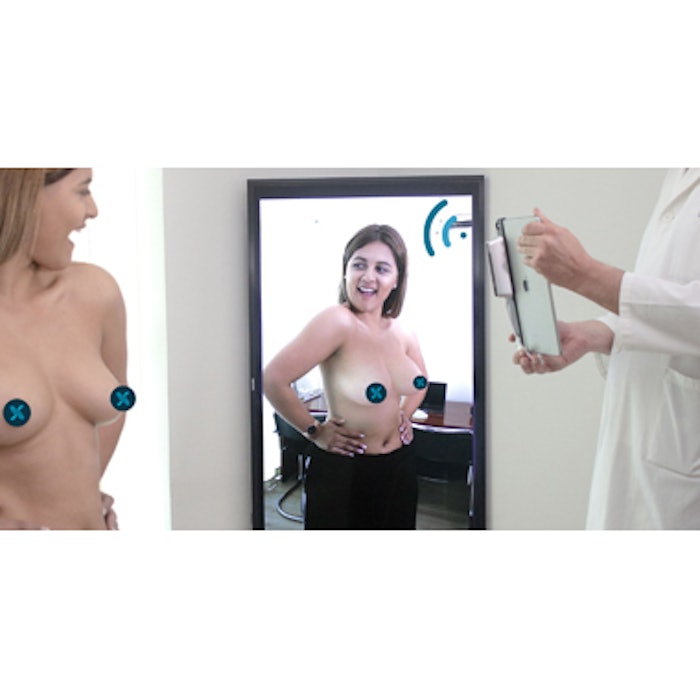 Imaging provider Crisalix has launched its 4D Augmented Reality Software. The software allows breast augmentation and reconstruction patients to view simulated outcomes of breast surgeries on a screen in real time while moving and changing posture, similar to a mirror.
"Crisalix with advanced imaging technologies such as the virtual reality and the new augmented reality features is a game-changing advance in the area of breast enhancement with implants. With these results prediction tools, the communication between patient and surgeon becomes much more precise leading to happier patients and a safer operation," says plastic surgeon Dennis C. Hammond, MD, of Grand Rapids Plastic Surgery Residency, Grand Rapids, Michigan.
For more information, visit www.crisalix.com.
Image courtesy of Crisalix