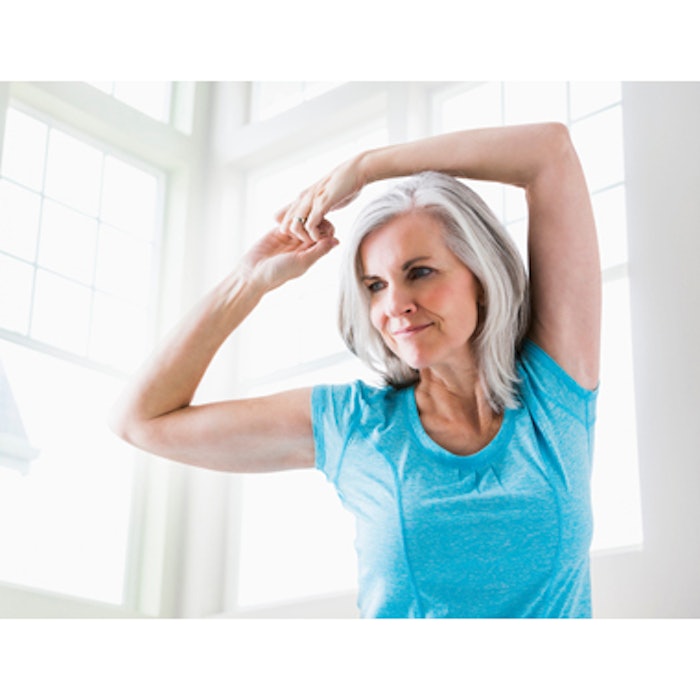 Customizing cryolipolysis treatment protocols through the use of multiple applicators and multiple same-day treatment cycles can provide more natural-looking results for patients seeking fat reduction in the arms, according to a study published in the September 2018 issue of Lasers in Surgery and Medicine. Jason K. Rivers, BSc, MD, FRCPC, FAAD, et al, simultaneously treated bilateral arms of 15 eligible subjects (mean age of 51.1, mean BMI of 26.8) using one or two CoolSculpting vacuum applicators with flat contours. Their goal was to investigate the safety and efficacy of a new small applicator used in conjunction with an existing medium-sized applicator for the customized treatment of arm fat.
The researchers evaluated the shape of the fat bulge in each subject's arm and delivered up to two treatment cycles (−11°C for 35 minutes each)—using either one or both of the vacuum applicators—in one session. They assessed the subject's level of comfort, as well as sensory and motor nerve effects throughout the procedure and at the end of each treatment cycle. Efficacy was assessed through photographs taken at baseline and 12 weeks post‐treatment. Subjects also completed patient satisfaction questionnaires.
Ultrasound imaging revealed statistically significant fat layer reduction of 2.5 mm. A panel of blinded, independent physicians correctly identified 83 percent of the before-and-after photos. Patient reported 87 percent satisfaction with the arm cryolipolysis procedure. Adverse events were mild and included erythema and mild swelling that resolved without intervention. Mild treatment area numbness was reported by 73 percent of subjects at the 4‐week interim visit and had fully resolved at the 12‐week visit.
Image copyright Getty Images