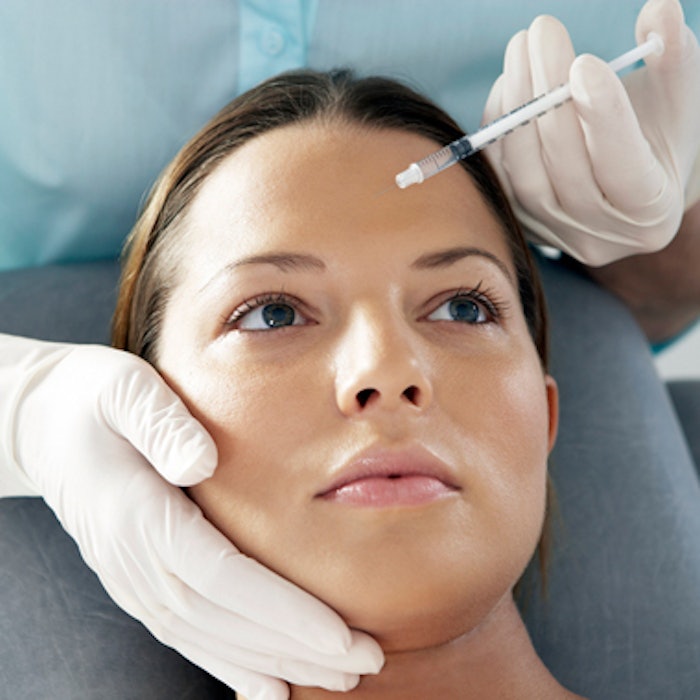 Injectors who want to help patients reduce their forehead lines without significantly lowering brow height may benefit from a study published in Plastic and Reconstructive Surgery (November 2018). Authors Samer Jabbour, MD, et al, evaluated three different injection patterns to determine the effect on forehead lines and brow positioning.
Forty-five patients were separated into three equal groups. The researchers injected the frontalis using either a V-pattern (group 1), a middle horizontal pattern (group 2) or a high horizontal pattern (group 3). They used standardized preinjection and postinjection photographs to measure eyebrow positioning and validated photonumeric scales to assess the forehead lines.
Two weeks post-injection, the three techniques had improved the forehead lines at rest and with contraction, but the forehead lines with contraction were more improved in group 1 (V-pattern) compared with both groups 2 and 3. The brow was lower at all measured positions except the lateral brow edge in all three groups, but the middle horizontal pattern lowered the eyebrow more than the high horizontal injection pattern.
Image copyright Getty Images