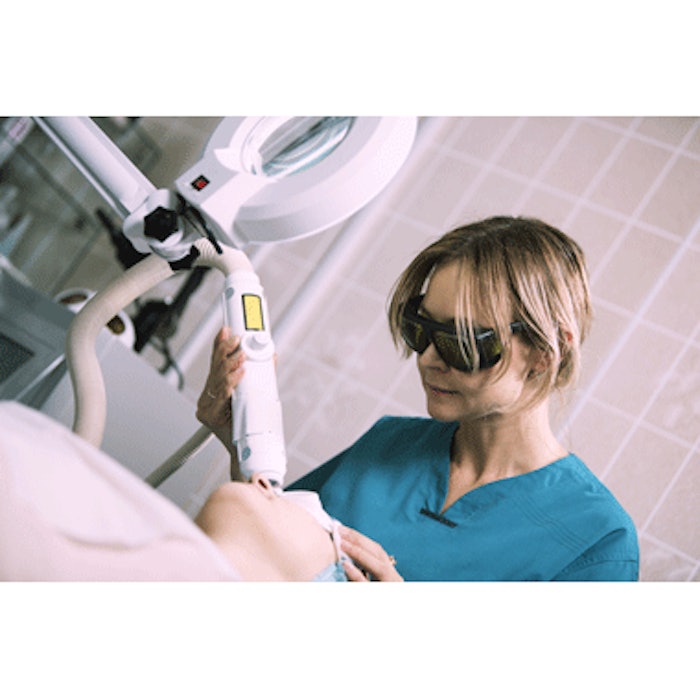 Treating skin grafts with a CO2 fractional laser three to eight weeks after grafting improves adaption to surrounding skin, according to a study published in Lasers in Surgery and Medicine (December 2018).
Elisabeth Datz MD, et al, performed a prospective, mono‐centric, one‐armed study that included 29 skin grafts of 26 patients. The researchers treated one half of the skin graft with the fractional CO2 laser twice in a four‐week interval. The first treatment was conducted three to eight weeks after surgery. Two independent dermatologists assessed the adaptation of the treated area and the untreated control of the skin graft to the surrounding skin using follow‐up pictures and an 11‐point scale (0 = no adaptation and 10 = complete adaptation) at 2, 6 and 12 months after the second laser treatment.
Investigator ratings showed significant improvement in adaption at all post-laser treatment follow-ups. At eight weeks, the treatment group was rated 6.38 ± 1.47 vs. 5.29 ± 1.27 in the control group. At six months the difference was 7.31 ± 1.24 (treatment side) vs. 6.04 ± 0.91 (control). At 12 months, the treatment side rating was 7.6 ± 1.26 vs. 6.57 ± 1.02 (control). Profilometric analysis further revealed a significant reduction in skin roughness and more uniform melanin distribution one year after laser treatment compared to control.
Image copyright Getty Images