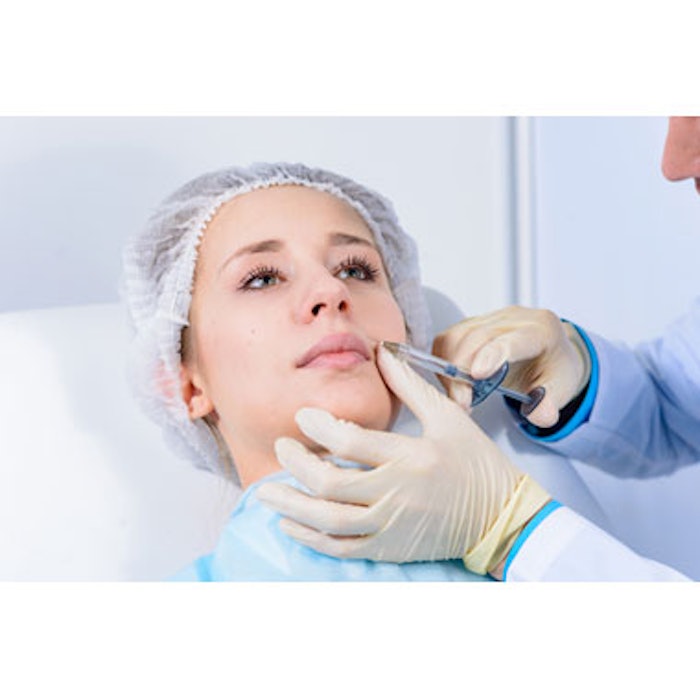 Patients who received a hyaluronic acid (HA)-based filler seeded with cultured fibroblasts for volume loss are maintaining their outcomes for up to six years, according to the results of long-term outcome study published online March 28, 2019 in JAMA Facial Plastic Surgery.
Kyung-Chul Moon, MD, PhD, et al, performed a long-term case series study of 38 patients treated with a fibroblast-HA filler mixture to augment nasal dorsa, nasolabial folds, and cheek depressions between January 2010 and December 2013. Twenty two of these 38 patients had a follow-up period of greater than three years and were included in the study. Outcomes included subjective assessment to evaluate degree and time of resorption, improvement, satisfaction, softness of injection sites and willingness to recommend this treatment to others. Objective assessment of outcomes was measured using patient photographs.
All patients had visible improvement in volume loss following the treatment, and the treatment was associated with positive outcomes for up to six years. Investigator 1 rated seven patients (32 percent) "much improved"; investigator 2 eight patients (36 percent); and the injecting physician 12 patients (55 percent). Ninety-one percent of patients were satisfied with the treatment.
Image copyright Getty Images