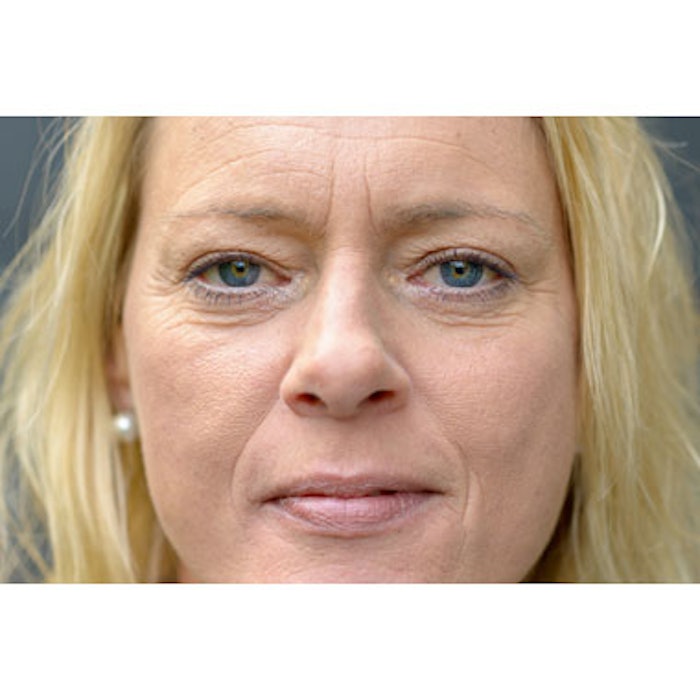 In the July issue of Plastic and Reconstructive Surgery, plastic surgeon Bahman Guyuron, MD, and resident Ji H. Son, MD, shared outcomes of a string fat/dermis graft procedure for depressed scars and established, recalcitrant rhytides and creases that they have performed in 39 patients (49 sites). The procedure involves harvesting a graft of dermis and fat in the shape of a string—approximately 1mm to 2mm thick—that matches the length of the depressed line or scar to be corrected.
To place the graft, the treatment sites were marked and then infiltrated with lidocaine containing 1:100,000 epinephrine. The surgeons then used the sharp end of an 18-gauge needle to create a tunnel in the subcutaneous plane, using a side-to-side motion to release any fibrous bands in the area to be filled. Using the end of the 18-guage needle, they then carefully pushed the graft into the subcutaneous tunnel with rotation and advancement of the needle.
Treatment sites included: upper lip rhytides; lower lip rhytides; oral commissure; labiomental groove; frown line; and scars in the forehead, nasal dorsum, nasal tip, lower eyelids and eyebrows. Patients—some followed for as long as eight years—reported a high degree of satisfaction. The authors noted that the technique is more suitable for smaller areas, such as rhytides in the upper lip, lower lip and glabella (vs. larger areas, such as the nasolabial folds that may require larger or multiple grafts and are more labor intensive).
Image copyright iStock.com/mheim3011