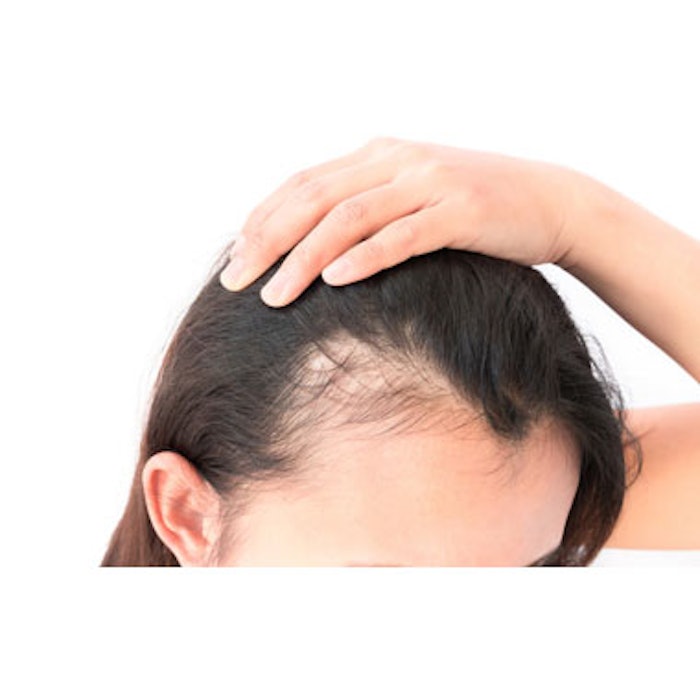 A research letter published in the July 2020 issue of the Journal of the American Academy of Dermatology concluded that off-label use of spironolactone spurs hair growth in women experiencing female pattern hair loss (FPHL). Researchers Maryanne M. Senna, MD, et al, of Massachusetts General Hospital Department of Dermatology, analyzed the data of adult women with FPHL who were prescribed spironolactone between March 2015 and March 2019. A total of 79 women (mean age 50 years) took an average daily dose of spironolactone 100 mg (range of 25 to 200 mg daily) for a minimum of six months. The patients were divided into two groups. The first group included patients who had been using topical minoxidil or a low-level laser light (LLLT) device for longer than six months and were experiencing a plateau in hair density prior to staring spironolactone treatment. Group two included patients who started concomitant treatment (LLLT or topical minoxidil) at the time of spironolactone initiation.
The researchers looked at baseline hair density (documented per the Sinclair grading scale) and assessed outcomes at six-month intervals following the start of spironolactone use. The Sinclair score (SS) of all patients was either maintained or improved at six months and one year, and the level of improvement was linearly correlated with the severity of FPHL. Patients with a baseline SS of 1.5 or 2.0 showed modest improvement, while those with a baseline SS of 2.5 or higher had nearly a full integer change in hair density. Outcomes also continued to improve with continued use.
Twenty-six patients experienced adverse events, including dizziness/lightheadedness, menstrual spotting, rash, nausea, increased urination, breast tenderness and self-resolving hyperkalemia. Only 3.8 percent of patients chose to discontinue spironolactone use due to these events.
"Current therapies for women's hair loss remain limited, especially oral agents that offer ease of use and increased compliance," the researchers wrote. "This study provides additional evidence for spironolactone, either as monotherapy or adjunct therapy, as an effective and well-tolerated option for FPHL."