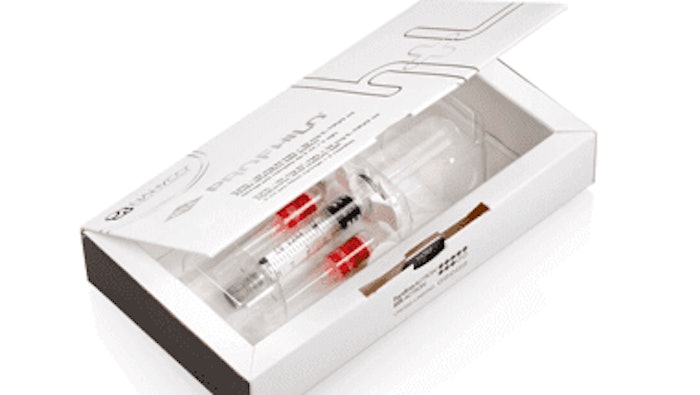 Alma Lasers is bringing European skin-remodeling brand PROFHILO to India.
PROFHILO, developed by IBSA, is an injectable treatment that delivers pure hyaluronic acid to different layers of the skin to promote remodeling of the extracellular matrix, improve elasticity and provide deep hydration to skin tissue. Each syringe contains 64 mg of hyaluronic acid, which is administered using the proprietary Bio Aesthetic Points (BAP) injection technique, which delivers the hyaluronic acid to five different layers of the skin and allows for progressive diffusion of the product.
"We are committed to delivering safe, effective and innovative treatments to our huge customer base across over 90 countries worldwide. This exciting launch of PROFHILO in India follows its successful launches in Israel and Hong Kong, and soon in Mainland China. Alma is proud to introduce this new concept of bioremodeling, boosting the production of scaffolding proteins collagen and elastin in the deep layers of skin to address the source of skin laxity and wrinkles," said Lior Dayan, CEO of Alma.