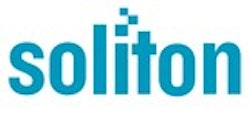 Medical device manufacturer Soliton has announced the appointment of Sean J. Shapiro as vice president of sales.
"We are very excited to have Sean join our team during this pivotal time for the company as we anticipate clearance of our 510(k) application for cellulite reduction during the first quarter of 2021. Sean is a seasoned sales executive who has successfully launched several aesthetic devices in the industry, and we look forward to leveraging his extensive experience as we prepare for the commercial launch of our RAP technology during the first half of next year," said Brad Hauser, Soliton's president and CEO.
Shapiro was previously the VP of commercial operations at Viveve. Prior to this, he served as senior director of the North America Device Division at Merz, where he helped launch the Cellfina cellulite treatment device as well as the Ultherapy skin tightening device. 
"I am truly looking forward to being a part of an established veteran leadership team with such innovative technology that will provide practitioners and patients superior results in cellulite and tattoo removal," said Shapiro, "I am also excited to become a key contributor to the commercial success of the company and build a talented and determined sales organization."