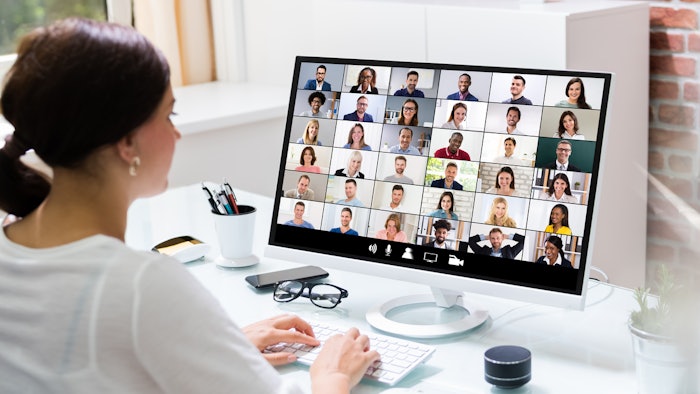 The Face and Body Virtual Conference and Expo with MedEsthetics is taking place May 23-26, 2021. The conference will include a variety of educational sessions for medical aesthetic practitioners and skin care specialists including advanced education classes and product knowledge classes. The advanced education classes will be taking place on May 23 and May 25, 2021. The product knowledge classes will be taking place on May 24 and 26, 2021, and they provide attendees the opportunity to learn from some of the most trusted brands in the industry as they highlight the benefits of their products and treatment protocols. Attendess will also have the opportunity to purchase featured products at show rates.
Related: Registration Open for Face & Body Virtual Event
Product Knowledge Classes Breakdown
The product knowledge classes will be happening on May 24 & 26 starting at 10 am. The breakdown of the classes are as follows:
May 24, 2021
10:00 - 10:25 am: FarmHouse Fresh: Let's Reboot! Illumination Fruit Facial Glow Demo & Site-wide FarmHouse Fresh Coupon Code with Brittany Mason: Join Brittany Mason as she dives deeper into FarmHouse Fresh's facial collection and demonstrates one of their newest products, Illumination Fruit - Brightening Fruit Acid Peel Mask, while also learning about FarmHouse Fresh's exclusive Partner Spa Perks and revealing a site-wide Spending Pass that attendees can use at FarmHouseFreshGoods.com.
10:30 - 10:55 am: Viktoria De'Ann Peptide Cosmeceuticals: BioActiv Peptides: Mastering Top 3 Skin Treatments with Susan Wade: Boost treatment results by mastering the link between peptides and the skin's natural regeneration capabilities. This class will teach you how to master the science and techniques to advance treatment results utilizing science, peptides, and modalities.
11:00 - 11:25 am: Skin Script: Inside Skin Script with Lisa VanBockern and Dave Waggoner: Discover for yourself why how Skin Script provides award winning products, outstanding education and excellent customer service. Join Lisa and Dave as they cover topics like: where Skin Script came from and where they're going, learn about the range of treatment enzymes which etheticians have fallen in love with from coast to coast and get to know Skin Script's staff and customer friendly policies that help your business grow.
11:30 - 11:55 am: Eminence Organic Skin Care: Treating Glycation with State-of-the-Art Effective, Natural Solutions with Brian Goodwin: Glycation is a process that affects us all by accelerating aging in the skin, and it is triggered by both external and internal sources. Signs of glycation include deep wrinkles, loss of elasticity, textural changes, and discoloration. In this class you'll examine the process of glycation, how it accelerates aging, and identify its primary sources. You'll also identify Eminence Organic Skin Care's most potent products to protect the skin from glycation and treat its negative effects, as well as discover smart lifestyle habits to limit glycation intrinsically. Additionally, the class includes a live demonstration of massage techniques targeting areas of the face most affected by glycation, which you can incorporate into your professional treatments to take them to the next level!
12:00 - 12:25 pm: Lira Clinical: Skin's Clinical Treatment Transitions with Francine Kagarakis, RMA: The peeling solution is only one step in a clinical treatment. All skin responds differently therefore customizing how the skin is prepared and transitioned into its optimized restorative state is crucial for achieving corrective results. Discover how to work with skin's natural functions accomplishing skin refinement and skincare success.
12:30 - 12:55 pm: Osmosis +Beauty Wellness Webinar: Alternative Healing through Frequencies with Dr. Ben Johnson: Tired of conventional medication with harmful side effects? Join Dr. Ben Johnson's wellness webinar that will lead you through a new alternative to medicine. Osmosis Beauty's award-winning Lifestyle Elixirs are formulated to restore balance, overall health, and well-being to the entire body. Find out why Osmosis Beauty is leading the industry in holistic science by treating challenging conditions no one else can.
1:00 - 1:25 pm: Kusum Cosmetics: Leaving Your Happy Nest: Evolving from Engineered to Organic Skin and Hair Care with Nehal Ghevariya: Ever wondered about organic cosmetics? Prepare yourself to delve into the briskly expanding sphere of sustainable skincare. Join this session to learn about making a case for complete organic cosmetics, exploring Kusum Cosmetics' products and incorporating high-end, luxury organic cosmetics into your business.
1:30 - 2: 20 pm: Corium Corrective 360: Transform Skin to A New Degree of Health with Corium Corrective 360° with Terri McConnell: Find out why Corium Corrective 360° is a great option for corrective skin care in the aesthetics industry. In this 50-minute video, Terri will cover: who Corium Corrective 360 is, where they started and why they're here, product overviews with before and after photos and demonstrations on their star treatment, the Opti Resurfacing Complex, as well as their cleansers.
2:30 - 2:55 pm: Bioelements Professional Skin Care: How to Be a Glow Guru with Teresa Stenzel: True, enviable skin glow comes from great skin care - not shiny/sparkly makeup! Attend this advanced webcast to learn the new rules of radiance, tailored to the particular skin woes brought on by the pandemic, and learn how barrier repair, exfoliation, hydration and customization all factor into delivering the serious skin glow your clients want right now.
3:00 - 3:25 pm: Virox ProBeauty: Wiping Out Infection: Three Steps for Choosing the Ideal Disinfectant for Your Spa with Matthew Buccioni: Although COVID-19 has put a spotlight on infection prevention like never before, killing pathogens through routine cleaning and disinfection is business as usual for [medical] spas. However, failing to "read the fine print" when selecting and using your disinfectant can have serious consequences, from disease outbreaks to occupational safety issues and even damage to expensive equipment. Safe and effective cleaning and disinfection is a balance between choosing the right product for your [medical] spa, and pairing it with appropriate application protocols, but it can be difficult to know where to start. Join Matthew for an interactive session to learn the step-by-step process of selecting and using a disinfectant to kill pathogens while protecting your clients and team.
3:30 - 3:55 pm: Celluma Light Therapy: LED Myth Busters: Demystifying the Science of LED Light Therapy with Patrick Johnson: There are so many questions and myths surrounding the science and benefits of LED light therapy that it's difficult to know where to start. This product knowledge class will answer questions like: what's the difference between near-infrared, red and blue light, what are wavelengths and why are they important, what about LED for hyperpigmentation, what are the best positioning for superior results, how to use LED post-resurfacing, what does "power" really mean and does FDA-clearance matter? Get all these and more questions answered by Celluma Light Therapy inventor and BioPhotas CEO & President Patrick Johnson as he dispels the common myths of LED light therapy.
May 26, 2021
10:00 - 10:25 am: Institut DERMed Clinical Skincare: The No. 1 Chemical Peel For Skin Transformation with Lyn Ross, L.M.E.: Help your client's skin make a radical comeback with the easiest most effective TCA Peel on the market today. Join Lyn Ross L.M.E., Founder of Institut' DERMed Clinical Skincare as she demonstrates the new TCA+ Cream Peel, formulated with Trichloroacetic Acid, Mandelic Acid and Niacinamide for superior exfoliation to reduce the appearance of stubborn lines, wrinkles, dark spots and acne scarring for the face and body.
10:30 - 10: 55 am: Aerolase: Modernizing Laser Therapy with the Neo Elite with Ashlee Bunkelman: It's no secret that Aerolase has created waves in laser therapy with their revolutionary device, the Neo Elite. Their Nd: YAG laser completely transformed the way practitioners view laser technology by offering no downtime, virtually painless treatments. The Neo Elite made history by also expanding laser therapy inclusivity in the medical and aesthetic industry. Aerolase provides multiple clinical articles that substantially prove its safety and efficacy. The question on everyone's mind is: Can this be possible with an Nd: YAG? Find out more about the Neo Elite with Ashlee Bunkelman who will dive into its MOA and results.
11:00 - 11:25 am: ilike organic skin care: Effective Results with Organic Herbal Actives and Biotechnology, Really! with Linda Arthur: Combining 60+ years of herbal skin care formulations with current high-tech biotechnology has allowed ilike organic skin care to organically reach new levels of highly effective skin care. The perfect skin care partner to use with or without machines, in medspa services and pre and post-surgery. We will discuss what is an organic herbal active, how do you know if it's effective? What does biotechnology do, how does it make a difference? It's not fluff 'n stuff.
11:30 - 11:55 am: Sorella Apothecary: The Art of Facial Massage with Rebecca Olpin: Join us as we dive into the anatomy of the face and the intention behind our Sorella massage. Rebecca will walk attendees through the order and movement of each technique to achieve maximum results. You will learn to see beyond the surface of the skin and how much you can accomplish with facial massage. A massage with meaningful movements can truly set you apart and will keep your clients coming back time and time again.
12:00 - 12:25 pm: DMK - Danne Montague: Modern Combinations of Medical/Aesthetic procedures with Danné Montague-King: Join Danne Montague-King to take a deeper look into the synergy connecting aesthetics treatments and medical procedures in skincare, and how to get the most benefit out of both.
12:30 - 12: 55 pm: PCA SKIN: 5 "Must-Have" Correctives That Work Better Together with Dawn Ahearn: Some things just work better together, and in this immersive webcast we'll explore PCA SKIN's five "must-have" correctives for optimal patient results. Featuring the award-winning Hyaluronic Acid Boosting Serum, and their powerful antioxidant and retinol treatments, PCA SKIN experts will discuss the science behind these advanced formulas and share clinical data to help support your sales efforts and patient adoption. As an added bonus, attendees will get a sneak peek of PCA SKIN's newest anti-aging corrective launching this June. Transform your practice and patient's lives when you register for your spot today.
1:30 - 1:55 pm: Lira Clinical: The New Carboxylic Solution: Lira Clinical's Pure Peel with Metaxia Dalikas, LE: After 10 years of proven peel results, Lira Clinical proudly introduces a carboxylic solution refined for ageless results. Lira Clinical brings attendees a total clinical skin experience when you smell it, feel it, see it and reveal brighter, tighter and firmer skin in just one treatment! Discover this must-have treatment delivering customized results, no social downtime and client satisfaction, increasing your skincare success.
2:00 - 2:25 pm: Celluma Light Therapy: LED Light Therapy: A Medical Esthetics Must for 4 Reasons with Patrick Johnson: Low-level light therapy (LLLT) has demonstrated clinical efficacy in a number of therapeutic areas. Advances in LED technology have leveraged the power of LLLT, providing unique standalone and adjunctive treatments in the plastic, cosmetic surgery and medical spa practice. Positive clinical outcomes have been seen in areas of pre- and post-surgery management, wound care, acne care, skin conditioning and pain management. Use of light therapy for post-surgical healing has been shown to enhance results, increasing satisfaction as well as reduce pain and scarring for the patient. LLLT devices can also be retailed for pre-op, post-op and maintenance treatments at home. This Webcast will serve as a guide for implementing light therapy effectively into a medical spa practice.
2:30 - 2:55 pm: Face Reality Skin Care: 5 Tips for Treating Fungal Acne with Alex Hernandez, LE: As skin care professionals, we know that not all acne is created equal. With "fungal acne" as a trending topic in the industry, it's our job to know the difference. But how can you be sure what is fungal acne and what is not? Join Acne Expert Alex Hernandez to learn how to identify, prevent, and treat fungal acne in and out of the treatment room with our best kept secrets in ingredients and lifestyle tips!
3:00 - 3:25 pm: TIZO by Fallene: What's All the Buzz About TIZO Mineral Sunscreens and Skincare? with Amanda Barretta: For decades, skin care professionals have been giving clients the simple yet important advice to wear a sunscreen when they're out in the sun. Over the past two years, studies by the FDA have raised potential safety concerns about some sunscreens, yet also emphasized the importance of using sunscreen to help protect your skin from UV rays. Join our TIZO Educator, Amanda, as she walks you through the difference between Chemical and Mineral sunscreen and discusses why TiZO is the sunscreen and skin care line of choice for professionals and their clients.
3:30 - 3:55 pm: Oncology Spa Solutions: Restorative Skincare with Becky Kuehn: We know how health, stress, diet, anxiety and self-care (or lack of) play a role in the way our skin looks and functions. Now let's add in a year of quarantine, masks, Netflix binging and snacking and it's no wonder our clients are in great need of our expertise and touch. Let's discover how we can easily help our clients restore the natural health and beauty of their skin. We'll talk ingredients, services, tools, self-care and end with a facial demo.
Visit Face & Body Virtual to register today!