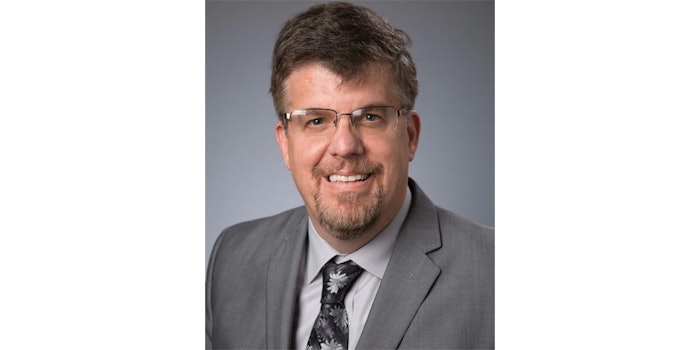 Terrence A. Cronin Jr., MD, FAAD, is the new president of the American Academy of Dermatology (AAD).
Dr. Cronin has been involved with the AAD since 2006 and will serve a one-year term. He is an advisor liaison to the AADA Council on Government Affairs and Health Policy. He also served on the Academy's Advisory Board Reference Committee and Executive Committee, most recently as chair of the Advisory Board, and on the Academy's Board of Directors. 
Additional officers and board members elected at this year's AAD VMX 2021 conference include:
Vice President: Robert S. Kirsner, MD, PhD, FAAD, chair and Harvey Blank endowed professor at the Dr. Phillip Frost Department of Dermatology and Cutaneous Surgery at the University of Miami Miller School of Medicine. He most recently served on the Academy's Board of Directors and previously chaired the Academy's Council on Education. 
Board members
Tammie Ferringer, MD, FAAD, section head and fellowship director of dermatopathology at Geisinger Medical Center in Danville, PA. Dr. Ferringer previously served as chair of the AAD's Leadership Development Steering Committee and as a member of Patient Access and Payer Relations Committee. Currently, she is on the editorial board for the Journal of the American Academy of Dermatology and is a member of the AAD Scientific Assembly Committee. 
Brad P. Glick, DO, MPH, FAAD, is a clinical assistant professor of dermatology at Florida International University, Herbert Wertheim College of Medicine in Miami and director of the dermatology residency program at Larkin Community Hospital Palm Springs campus in Hialeah, Florida. Dr. Glick serves as an associate editor for the "Dialogues in Dermatology" podcast, is a member of the AAD State Society Relationship Committee and chair of the Individual Giving Committee. In addition, he is president of the Florida Society of Dermatology and Dermatologic Surgery.
Adrian O. Rodriguez, MD, FAAD, is in private practice and serves as an assistant clinical faculty member in the department of medicine at the University of Tennessee Health Sciences Center in Nashville. Dr. Rodriguez is a member of AADA's State Policy Committee. He is currently a member of the board of directors at the Tennessee Society for Laser Medicine and Surgery, Tennessee Dermatology Society, Nashville Academy of Medicine and Tennessee Medical Association, where he also serves as chair of the Education Committee.
Ruth Ann Vleugels, MD, MPH, MBA, FAAD, is an associate professor at Harvard Medical School in Boston. She serves as vice chair for academic affairs at Brigham and Women's Hospital Department of Dermatology, where she also directs the Autoimmune Skin Disease Program, Atopic Dermatitis Program and Connective Tissue Disease Clinics and leads the Dermatology-Rheumatology Fellowship. In addition, she is the current president-elect of the Rheumatologic Dermatology Society.