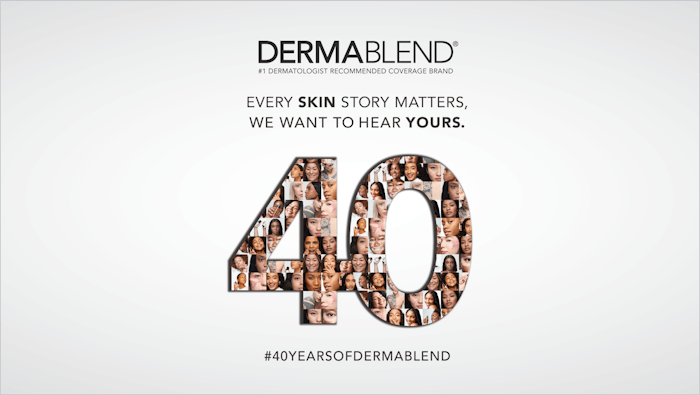 Courtesy of Dermablend
Dermablend is celebrated its 40th year anniversary on November 8, 2021. The company, which is part of L'Oréal's Active Cosmetics Division, provides foundations, concealers and setting powders for all skin types, tones and conditions. 
To celebrate this milestone, Dermablend will shared a series of inspirational story-telling moments from its community of users on its social media pages.
"Dermablend showed me that my skin matters," shared Jeairy Segarra, a burn survivor who has used Dermablend for years. "Because of all the different tones and textures in my skin, it was very difficult to use makeup like most women do on a regular basis. It was frustrating to find a solution until I chose Dermablend."
In addition to sharing customers' inspirational stories, Dermablend will partner with Angel Faces for an upcoming retreat. Angel Faces is an organization that provides education, healing retreats and ongoing support for adolescent girls with severe, permanent scars and disfigurements from burn injuries and traumatic events.
"We couldn't be more excited to celebrate four decades of changing lives by embracing the skin stories of those who have leaned on our high performance, skin-first, makeup products to feel confident in their own skin," said Tara Pyle, head of Dermablend. "With every new product innovation and our strict Skin Security Standards, we hope to continue giving our community the tools to navigate their skin journeys, for years to come."