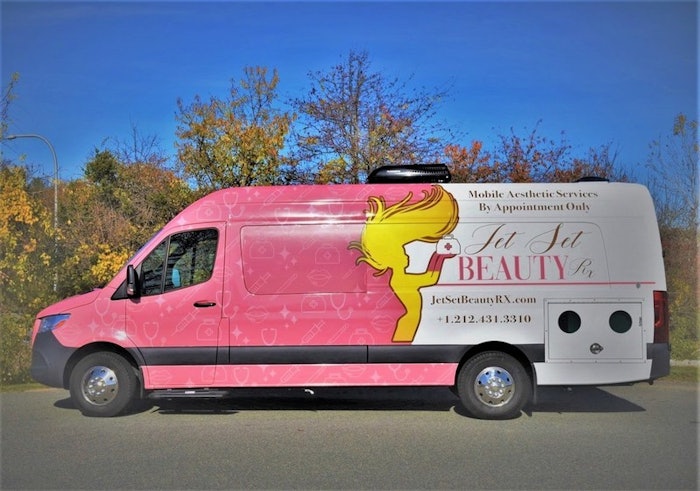 Courtesy of Jet Set Beauty Rx
Plastic surgeon Shirley Madhère, MD, has launched Jet Set Beauty Rx, a mobile medical aesthetic treatment option for patients seeking noninvasive services, such as neuromodulator injections, Vitaglow facial multivitamin treatments, hair growth support, dermal fillers, consultations, procedure follow-ups, Covid testing and more.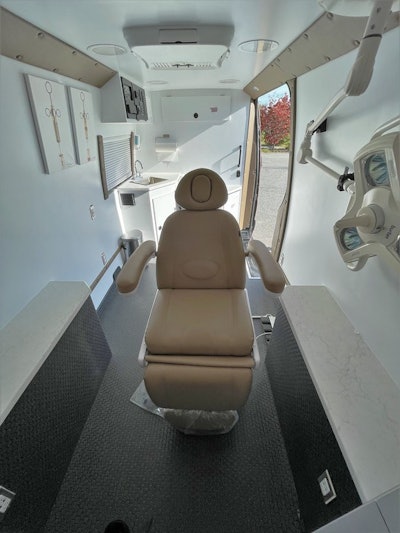 Dr. Madhère goes to client homes and performs services in her medical-grade, Mercedes-Benz passenger van.
"It's a changing world, and we've got to change with it and evolve. My patients' safety, health, comfort and beautiful results have always been and will remain priorities. Feeling and looking the best and highest version of yourself is also paramount. My aim is to help people to feel empowered and resilient through the art of beauty," said Dr. Madhère.