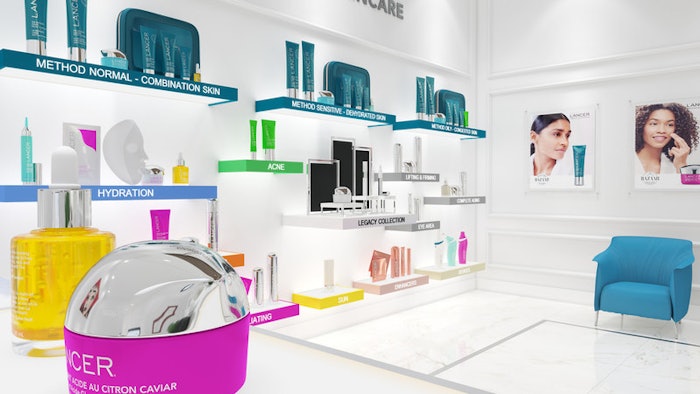 Courtesy of Lancer Skincare
Lancer Skincare and ByondXR have collaborated to launch the Virtual Lancer Dermatology Shop.
Harold Lancer, MD, is a Beverly Hills, California-based board-certified dermatologist, with four decades of experience in clinical and cosmetic dermatology.
The virtual store will provide customers with in-home benefits of the Lancer Dermatology practice. It will incorporate a variety of immersive offerings, beginning with a skin quiz featuring an avatar of Dr. Lancer to provide product recommendations upon entry. Site visitors can view the product wall before being redirected to Lancer Skincare's website to complete purchases.
The virtual store will also include a media section with informational brand videos, and beauty and skincare tips from Dr. Lancer and Lancer Skincare brand ambassador, Candace Cameron Bure. 
"I have been dedicated to developing effective treatments to keep people looking their best throughout my career and with the Lancer Skincare virtual store, customers will be able to benefit from a consultation without having to travel to my office. We want to create an inviting and innovative space that encourages them to start a better skin routine and leave the experience having learned something valuable," said Dr. Lancer.