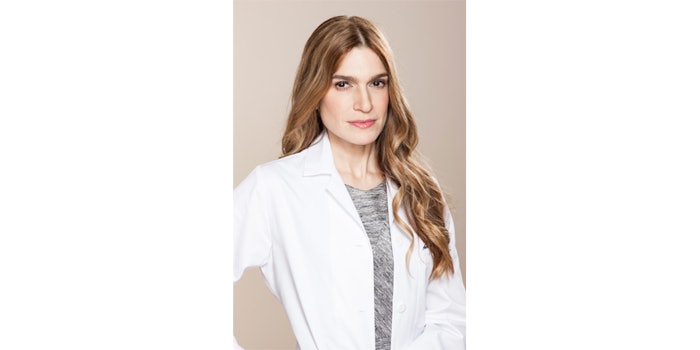 Courtesy of ASLMS
Macrene Alexiades, MD, has been awarded the 2022 ASLMS Leadership, Mentorship & Public Advocacy for Women in Medical Science Award by the American Society for Laser Medicine & Surgery. She will receive the award at the upcoming 41st Annual Conference of American Society for Laser Medicine and Surgery, on April 27-30, 2022 in San Diego. 
"The ASLMS is the most important organization worldwide for helping support and promote the development of lasers and energy-based technologies for medical applications. It has provided a community of peers to support and advance my research work and to give me the feedback and positive reinforcement I need to keep going in my own work. It also provides an environment where your work can be presented in abstract form, and you can receive important feedback regarding additional testing that can be done. This will often result in a change in whether you pursue a particular course of treatment or a validation or invalidation of a particular protocol. The ASLMS therefore provides an important prelude to published peer-reviewed processes," said Dr. Alexiades.
Dr. Alexiades holds three Harvard degrees, a BA in Biology, an MD and a PhD in Genetics, has a 25+ year research background and runs her own research clinic and private dermatology and laser surgery practice in New York City.