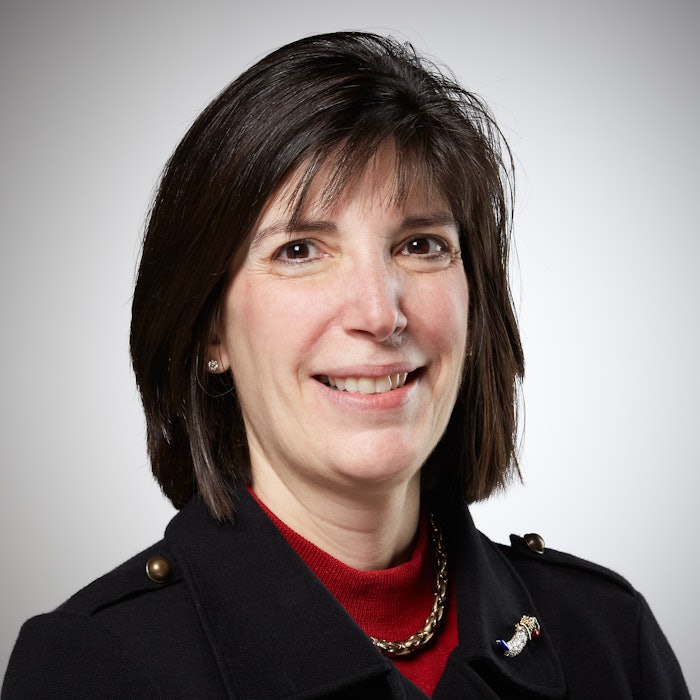 Photo courtesy of AAFPRS
The American Academy of Facial Plastic and Reconstructive Surgery (AAFPRS) announced Theda Kontis, M.D., as president of the organization. The Maryland-based leader in facial plastic surgery formally took office during the AAFPRS Annual Business Meeting on Oct. 21, 2022, and will serve during the 2022-2023 term year.
The organization works to educate medical professionals, government and the general public about facial plastic surgery as a specialty that requires intensive training and competence. 
Related: The Granite Bay Cosmetic Surgery Team Welcomes Third Surgeon
"It is indeed an honor and privilege to have been elected to serve as AAFPRS president this year, and I'm proud to assume the role as its second woman president. In my 30 years of service to the Academy, I have witnessed it become a truly diverse and inclusive society," said Dr. Kontis. "My goals this year are to continue to move the Academy and our Foundation forward by further increasing transparency, inclusion, diversity and camaraderie. We will enhance the fostering of meaningful relationships with our industry partners."
Dr. Kontis obtained a Bachelor of Science degree from Duke University and a Doctor of Medicine degree from Wake Forest University School of Medicine. She completed a General Surgery internship, Otolaryngology-Head & Neck Surgery residency, and Facial Plastic & Reconstructive Surgery fellowship, all at The John Hopkins Medical Institution in 2011. 
Also in 2011, Dr. Kontis was elected as one of the two physicians to serve on the Board of Directors for the Greater Baltimore Medical Center. She works as an Associate Professor at John Hopkins, where she continues to train residents and fellows in facial plastic surgery techniques.