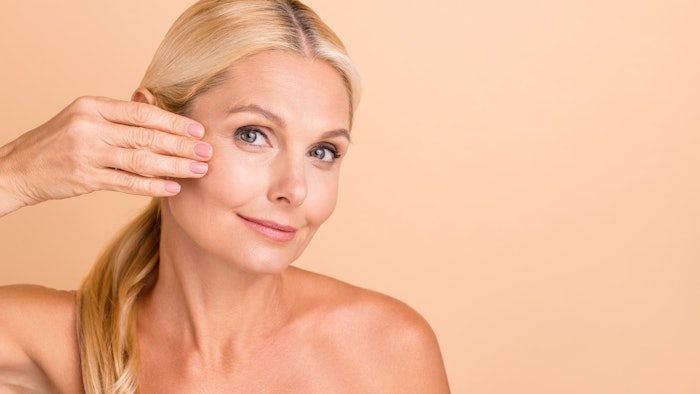 Galderma announced that the U.S. Food and Drug Administration (FDA) approved Sculptra (injectable poly-L-lactic acid (PLLA-SCA)) for the correction of fine lines and wrinkles in the cheek area.
Sculptra is the first and original FDA-approved PLLA collagen stimulator that, when injected into the cheek area, helps stimulate natural collagen production to smooth wrinkles and improve skin quality, with results lasting up to two years. Sculptra achieved its primary efficacy endpoint of ≥1-grade improvement in cheek wrinkles at rest, and its secondary endpoint of addressing cheek wrinkles when smiling.
Related: [Cheek Volumization] Transoral vs. Percutaneous Filler Injections
"The long-standing science, safety and efficacy behind Sculptra makes this FDA approval a meaningful milestone for Galderma. With 95% of patients still showing improved skin glow two years after treatment when injected into the cheek region, we recognize how much of an impact biostimulators can have on the aging face," said Bill Andriopoulos, PH.D., U.S. Vice President of Medical Affairs at Galderma. "This new indication allows for Sculptra to pave the way as a leader in the PLLA collagen stimulator category, and we are excited to see what the future holds for this innovative product."
Patients showed sustained aesthetic improvement in cheek wrinkles throughout the study, with 96% showing improvement at three months, 94% showing improvement at one year and 94% showing improvement after two years.
This FDA approval is supported by efficacy and safety data from a randomized, evaluator-blinded, no-treatment controlled, multicenter study to evaluate the effectiveness and safety of Sculptra for correction of cheek wrinkles.