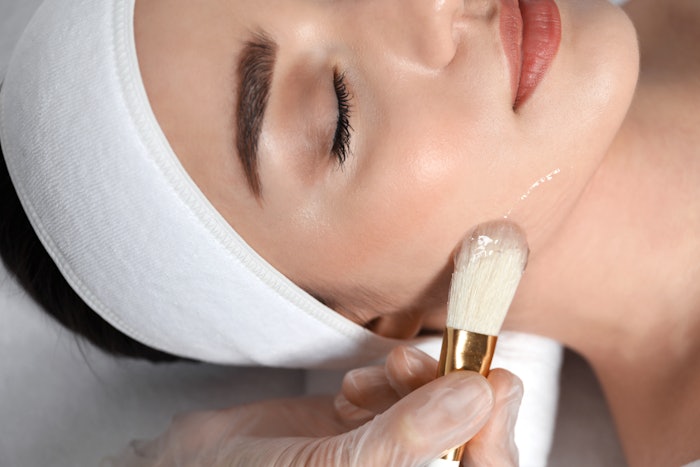 Chemical peels seem to have been somewhat forgotten and left behind by the incredible innovations being made in energy-based devices, advances in regenerative injectables and skin care technology, as well as the rapid evolution in digital technology such as AI and AR tools for medical aesthetics. However, peels are starting to catch up with the rest of medical aesthetics technology, with a whole slew of novel peel technologies emerging. 
Non-inflammatory, no-downtime next generation chemical peels now provide a way to safely increase the number of patients treated and the frequency of treatments. Traditional peels targeted to treat one specific skin condition are being eclipsed by new smart peel formulations designed to treat the various skin care needs of each individual patient. Comprehensive methods of skin analysis are used to customize peel treatments to address skin conditions as well as other related skin health needs. In addition to peel technology itself, breakthroughs in how to combine chemical peels with other aesthetic treatments are making peels a smart addition to enhance patient results as well as boost business and revenue. 
In our recent survey which asked, Do you want to learn about ways to expand your chemical peel treatment offerings? 100% of readers said yes and 0% said no. 
Chemical peels are stepping up to the challenge and evolving with the rest of medical aesthetics technologies. These exciting innovations are significant if you want to improve and expand your chemical peel game and take it to the next level. Here are six informative MedEsthetics articles to help you do just that.
Check back every Tuesday for a new one-click survey.
We'll reveal the answers in next week's MedEsthetics newsletter.