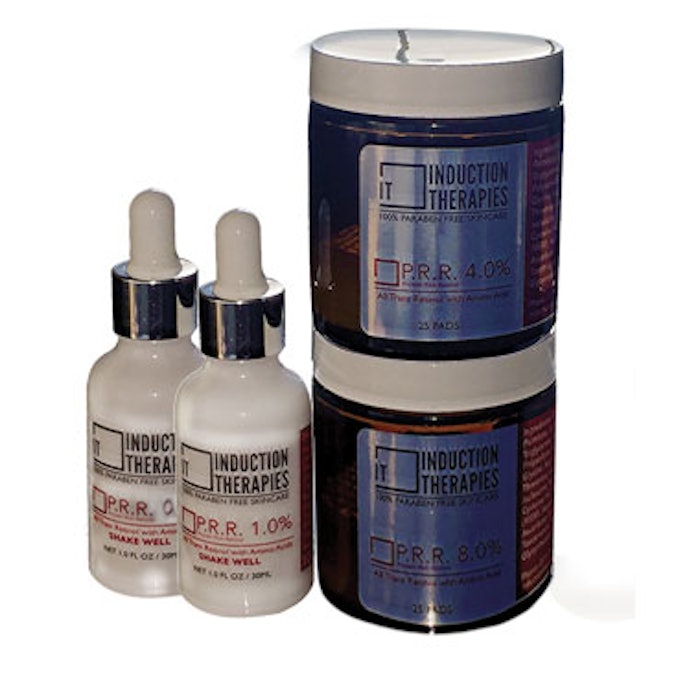 Induction Therapies P.R.R. Protein Rich Retinol 1.0%, 4.0% and 8.0% feature all trans retinol blended with amino acids to reduce visible signs of aging. Key ingredients include arginine, tocopherol and ferulic acid to repair cell damage; lysine, leucine and taurine
to stimulate collagen production; and glutamine, glysine and
histadine to prevent collagen breakdown.
Contact: 877.746.4407, www.inductiontherapies.com.