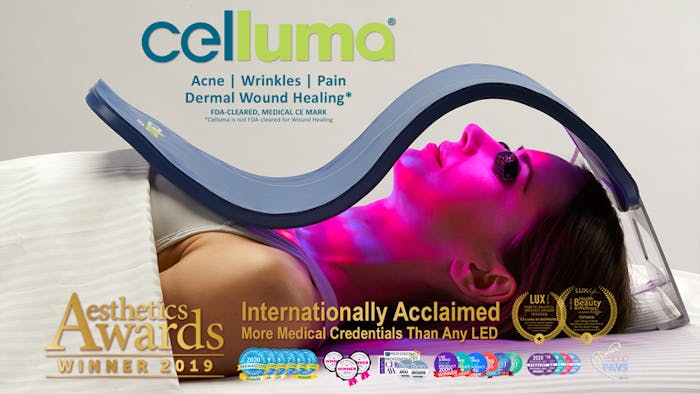 The 3-mode Celluma RESTORE is FDA-cleared to treat three common concerns in a single device; hair regrowth, aging skin and general pain conditions. Celluma's patented, shape-taking design allows customized placement over the head to effectively deliver light energy and promote hair regrowth. It also can be placed anywhere on the body to reduce pain and address aging skin.
Hair loss impacts both men and women and can be a temporary or permanent health issue. Men tend to have many options for hair restoration but women suffer in silence as options are limited to thickening shampoos and collagen supplements.
Low-level light therapy is a proven, effective and safe treatment for hair loss, aging skin and a variety of pain conditions. The Celluma RESTORE can be used by men and women and is a non-invasive, non-toxic option for clinical and at-home use.
Visit www.celluma.com to learn more!