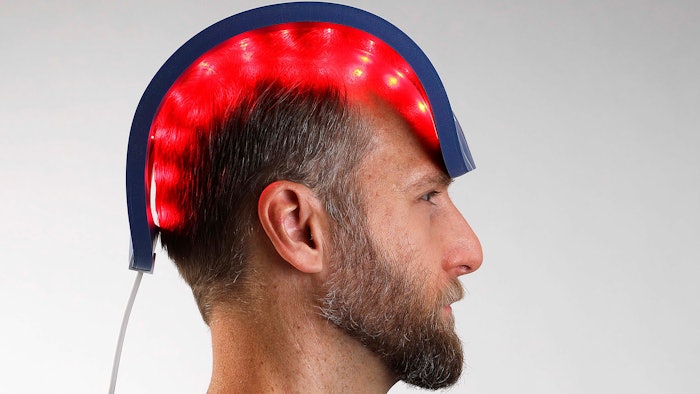 BioPhotas is planning a new addition to its popular Celluma SERIES of Light Therapy Devices. The Celluma RESTORE is the first LED device FDA-cleared for over-the-counter use to treat three concerns of the mature individual in a single device: hair loss, aging skin and general pain. 
The new Celluma RESTORE is noninvasive and painless, and its design permits customized placement over the head to effectively deliver light energy and promote hair regrowth; it can also be placed anywhere on the body to reduce pain and improve skin health.
"It's great to add a Hair Restoration indication-for-use to our long list of treatment clearances from the FDA. Providing a single device that treats whole body aches and pains, fine lines and wrinkles, and hair loss on the scalp is the ultimate baby-boomer anti-aging device. Now the mature individual interested in feeling and looking great, and retaining their youthful appearance, can have a device at home that meets all of their rejuvenating needs," said Patrick Johnson, BioPhotas president and CEO.
RESTORE will be available in the U.S. in mid-August of 2021, and should be available in the E.U. and U.K. later in the year.